A couple days ago I started what should have been a 30 minute project. It is not finished yet. I'm installing a new lock on the drivers door. The new lock and key could not actuate the lock mechanism. After many attempts in various positions of the lock assembly I removed the door latch assembly. It was quite dirty causing the movement of components to be very difficult. After cleaning the assembly, the lock appears to be working okay. My question is about a little spring that is broken. I can not figure out what the purpose of the spring is and if I will have a future problem if the latch assembly is installed without this spring.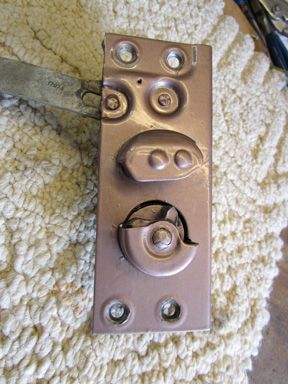 Interior view of the latch assembly after cleaning.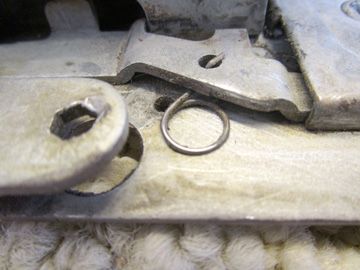 Here is a close view of the little spring. I assume the broken / missing part of the spring goes through the hole to the upper left of the spring. Even if I could obtain the spring I'm not sure about its installation as it seems to be installed as the latch is assembled. SI has the assemblies, but for the 1063 GT they are quite expensive. Probably around $170 delivered.