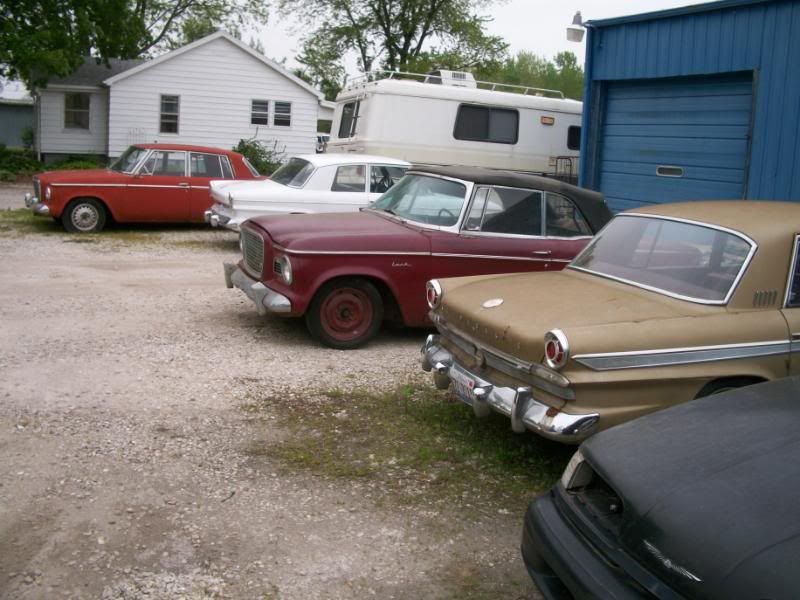 the droptop is a new addition to the family and it came with a bunch of spares, enough to v8 (259) the white car with a highway gear and still have enough to build the vert when the time comes.
its rough but complete, chassis isnt the greatest either, but the red car in the background has a nice frame, so it'll be built on that one.
Yes its too long but coincidently I need a couple more inches of room in the engine compartment for the blower drive and the intercooler, it will also have efi off'n 5.0 "F" brand rod chucker. T5 and IRS could also find its way underneath as well.
Both fenders need patching at the rear so it wont be a big deal to make the patches a little longer. I know theres more to it than that but I got a magic hammer and know the proper profanity stream needed to make the hammer function.