Hey Mr. Biggs, et all, I have three OverDrive trannys here. There are two '56s and a '52. The '56s both have problems. The '52 doesn't (with the possible exception of no place to bolt the clutch linkage). I was wondering if I could swap the necessary parts out of the '52 tranny into the '56 tranny and be able to putt on down the road.
I ask this because I'm
really
lousy at tapping stuff and I can't seem to get my friend, who's good at it, to help me with it.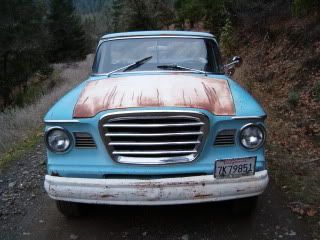 Home of the famous Mr. Ed!
K.I.S.S. Keep It Simple Studebaker!
Ron Smith
Where the heck is Lewiston, CA?