'Just got back (577 Miles RT!) from the
2012 Meltdown Drags
at Byron Dragway in Byron IL. Several Studebakers were competing. AFAIK, all the competeing Studebakers will be seen in this thread's photographs.
All appeared to have been powered by variations of the basic 1965-1966 McKinnon Industries V8 engine used by Studebaker during those model years, which IMHO is a masterfully delicate way of saying that none were powered by
-ahem-
"earlier" Studebaker engines.
(However, I do not know about the '42 shown in the front row of the lineup; I was unable to stay long enough to see it run and did not speak with the owner or examine the car.) ******************************************************************************** ** First and foremost

was our own

Rich Dudkowski

from South Bend and his cute F-body

1961 Lark DeLuxe.

Here, Rick pokes his head out the window after passing "tech."

(Wasn't there a snack food once known as

Screaming Yellow Zonkers?

I think Rich copped the color...)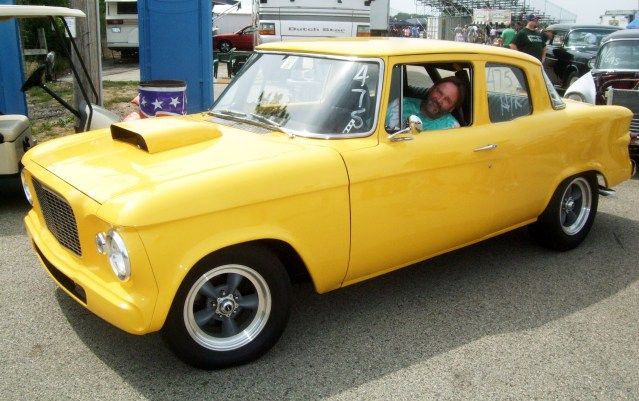 Rick's '61 is powered by a 400-inch McKinnon Industries derivative,
supercharged!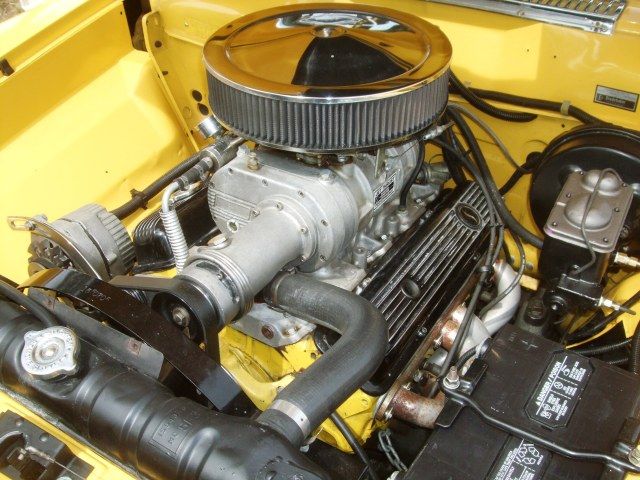 Of course he passed
their
tech, but he passed
The Big Tech
as well!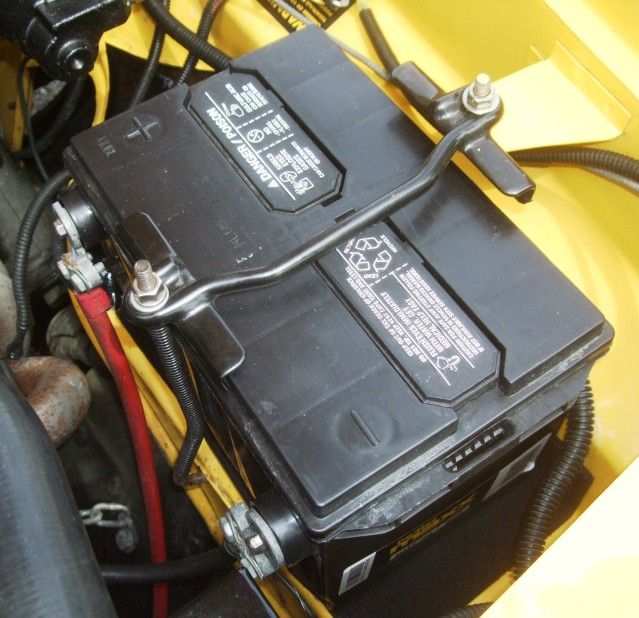 On the track, Rick did very well

...in the

12s,

IIRC: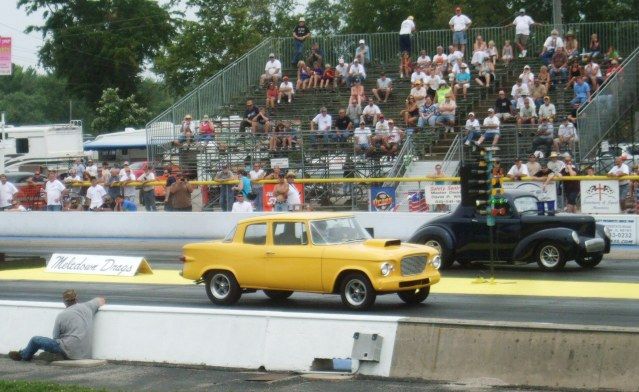 The other crowd-pleasing Stude was the famous
Suicide King:
...and an R-Series pickup: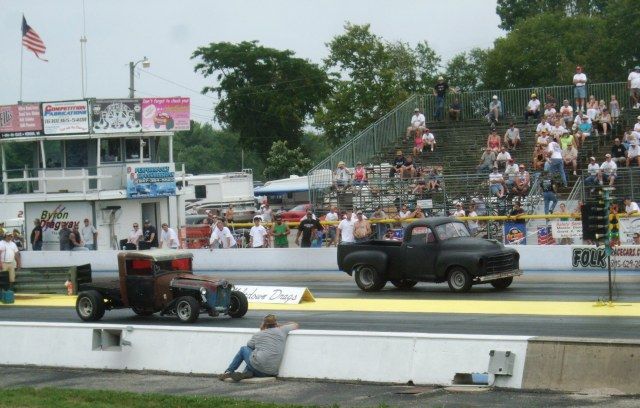 Here's the lineup just before eliminations. These photos should account for all the Studebakers in competition, one way or another: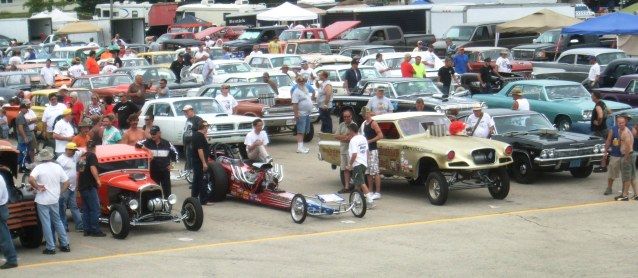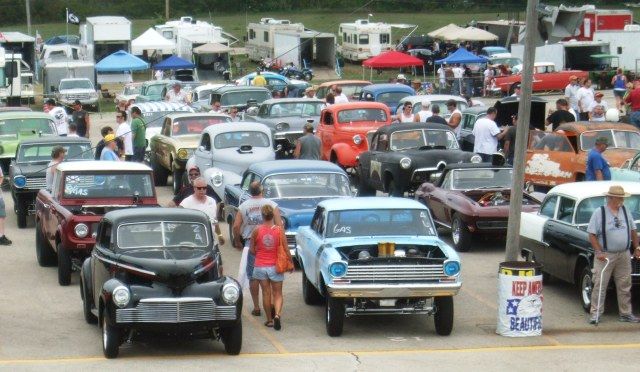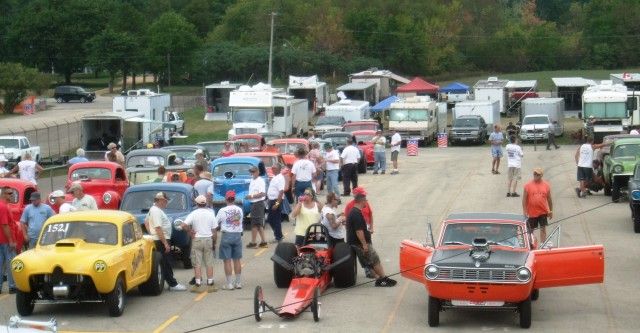 Overall, a great day! Plenty of heat, but the crowd was such that it was easy to get around, and they kept things moving all day.
Perhaps Rich will add more particulars to this thread when he returns to The Mother Ship (a/k/a South Bend).
BP