Mike,
Saving another Orphan from the crusher, here is your challenge Hotwheels63R2:
After loading my car trailer with Zip Van bogie-cradle, engine, trans, radiator and [u]dropping it off at your shop</u>, it will need the following:
Clean & paint the tubular boogie engine cradle.
Rebuild front brakes.
Mount engine, trans & radiator on the bogie unit.
Add new, hoses, belts, fluids and parts needed (I'll pay for any new parts).
Get engine running (break-in) on the cradle ready for install.
Help me install in Zip Van at previous owners Barn.
6 bolts hold the whole cradle bogie unit in, then connect driveline and 1 steering rod.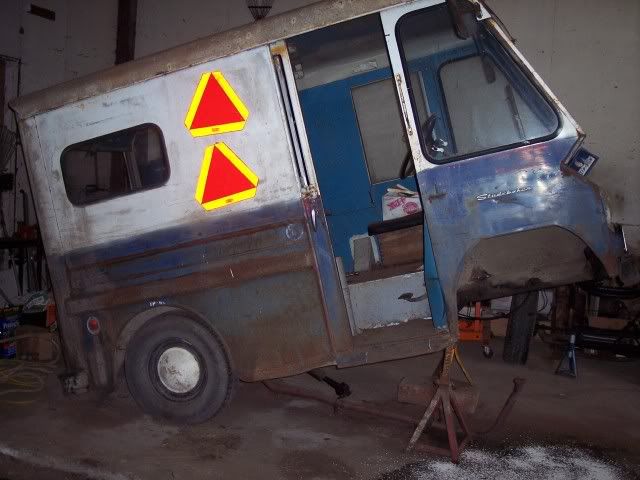 Then I can bring the Zip Van home and work on the rest.
Hopefully, I can get it drivable and then do body and paint.
I brought a truck load of NOS Zip Van parts home along with some non zip stuff.
Let me know if you are interested and willing to take on this project.
The Reward to Hotwheels63R2 is the following vehicle:
Thanks,
James
The Bell Collection
Bellingham, WA.