As I was removing my old tires from my 57 Transtar pickup rims the guys at the shop told me on the older cars the date of manufacture is stamped on the rims. Sure enough as I was glass beading them today I came across the number and a name. The name is not shown in the pic. It is after the number. The number is:
C 2 15x6L 44321-E-3 57 Budd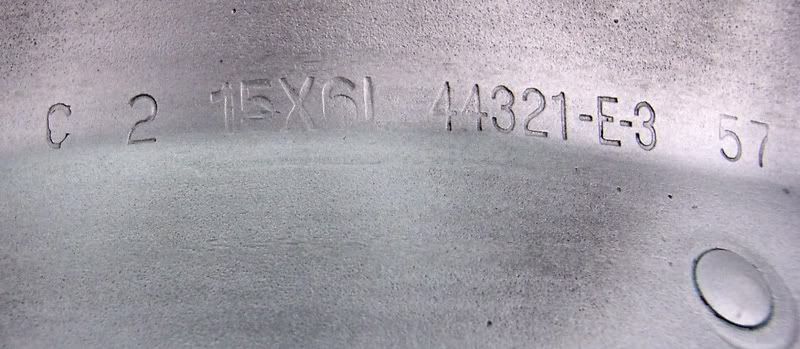 Does anyone know what this translates to? Is it merely a part number by the manufacturer? This number is the same on all five of my rims. I have a spare. I've taken a guess at the numbers below.
C = ? (for a C-cab Stude)?
2 = ?
15 = Wheel diameter
6 = Wheel width
L = ? not clear in the pic but it is a capital L
44321 = ?
E = ? (my truck is a 3E7)
3 = ? (my truck is a 3E7)
57 = Year of manufacture
Budd = Name of manufacturer which if I'm not mistaken is
still manufacturing rims today.
Any clues to the meaning of these numbers would be of interest to me. Hopefully Mr. Drumheller reads this.
He seems to be good with the numbers. Thanks in advance.
[img=left]http://farm1.static.flickr.com/158/360197307_8639ee4a46_m.jpg[/img=left]
~Nitram~
57 Transtar
Lancaster, PA