I've had a touch of trouble finding a few parts and answers to some questions on my Champion.
It's a 1950 Champion
Regal Deluxe 4 door sedan
Here's the PO: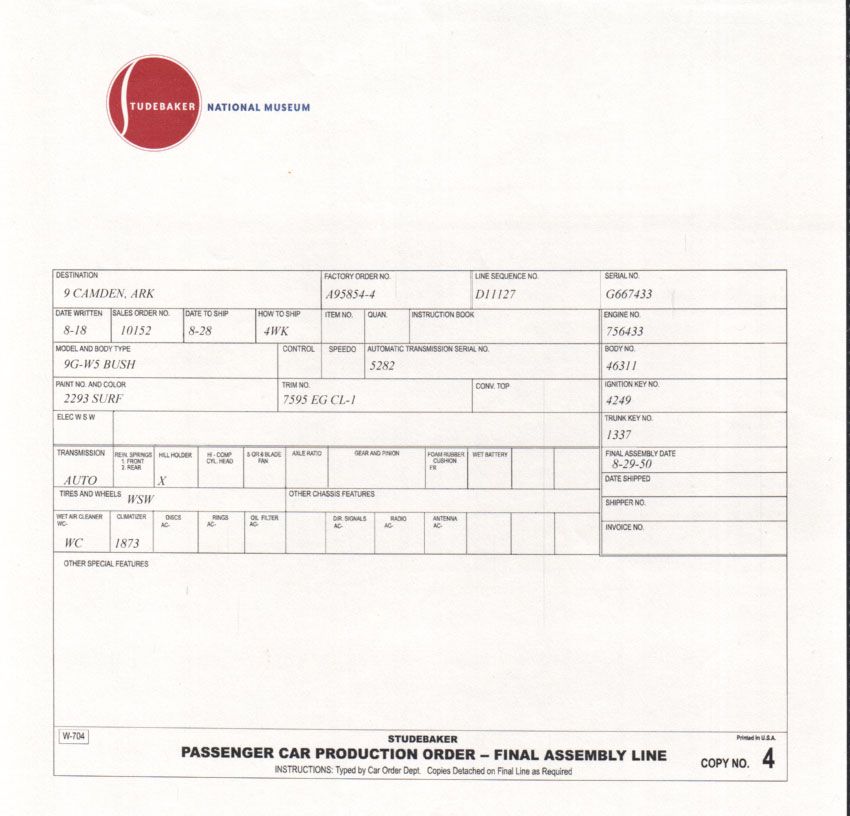 I am currently trying to track down the reason for the constant horn. It was shorting out and a little folded cardboard helped breifly, but alas, no more. lol
While I was taking the steering wheel off, I wanted to give it a good once over since I hadn't done that since picking it up. On the gear indicator, it looks like there is a light that should light up behind the position. I didn't see anything in the shop manual though. Does anyone else have a 50 auto that has been through this?
Here is the box, closed and then opened: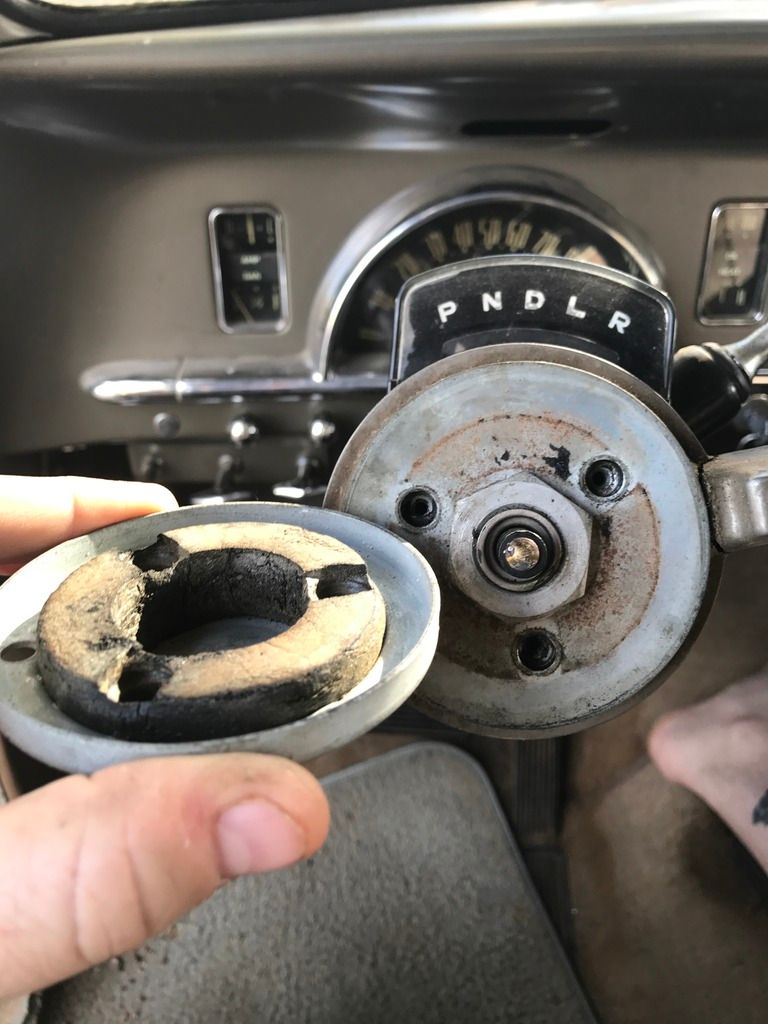 I know I need a new foam ring (spacer) in my button because this one is visibly collapsed and rotted: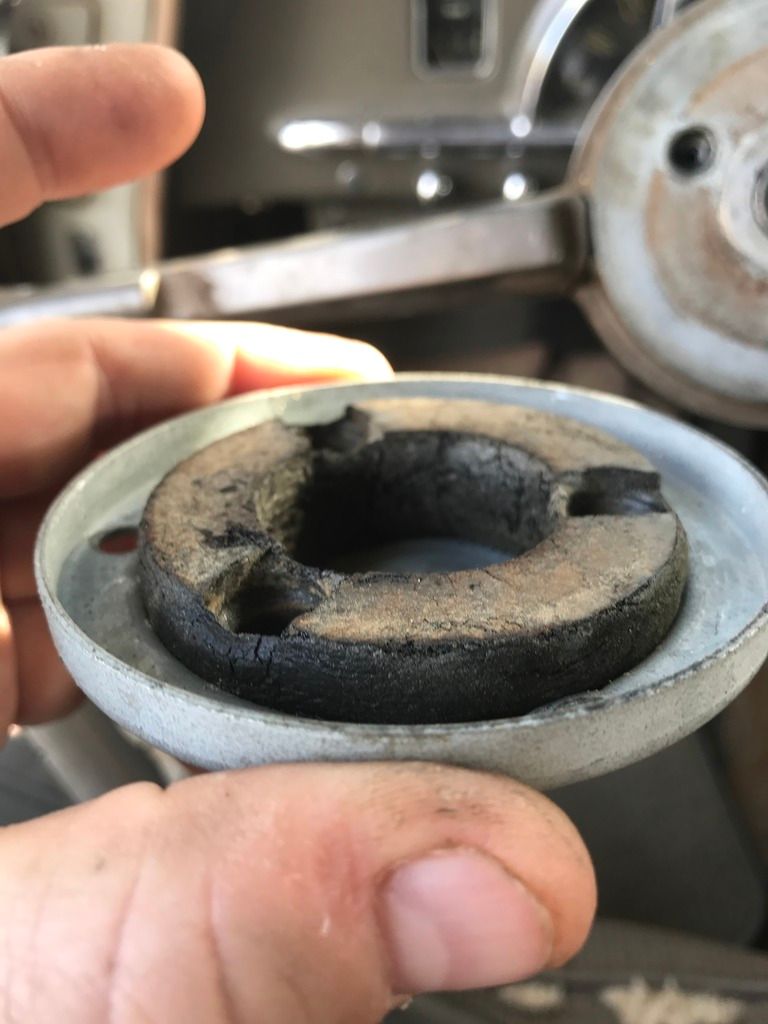 I also need a new rubber foot for my brake pedal. I ordered one from Studebaker Parts, but he sent one with a single post about half that width. He mentioned there was only one size and that it would fit, but the one I need is way longer:
Is there a good source for all of the parts houses available? I'm sure I just haven't found it yet if so.