I'm in the process of making the OEM fuse box in my 1974 Avanti disappear and replacing it with a more modern fuse system.
My problem is there are no markings on the box indicating which fuse handles which circuit. I assume there was a cover that had that information. Could any one provide me with the appropriate information.
I've checked Bob Johnstones site but the earliest is 1975 and completely different. I tried Google to look up early 70's boxes but no luck. I have the 1974 owners manual and again, no luck.
I'm going to guess that there are several years they used them but I have no data on what is correct. So if someone has a shot of the data it will save me substantial time tracking the circuits down.
Here's a shot of mine for reference.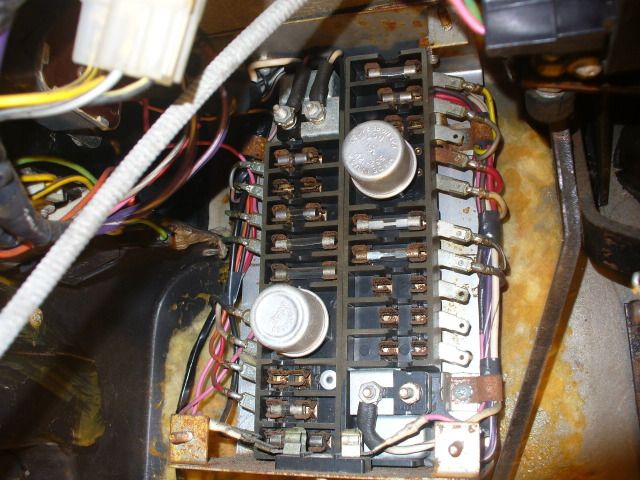 Thanks in advance, Bob