I've finally got the speedo working on Ed for the first time in the four years I've owned the truck. The problem is that the needle bounces constantly. This is accompanied with a click for each bounce. What is the problem? I re-lubed the core when installing it. Is it hanging up somewhere? I'm going to take it apart to see if there's any undue wear, still, any ideas?
The application is a '62 Champ pickup with a V8, 3-speed manual.
Hope you all had a great time in SB.[8D] Wish I could've been there.
[8]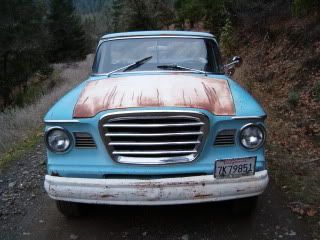 Home of the famous Mr. Ed!
Lotsa Larks!
K.I.S.S. Keep It Simple Studebaker!
Ron Smith
Where the heck is Lewiston, CA?