My '62 Champ's steering has gotten to the point of being dangerous. Where I live, there's a whole new meaning to that too!
I don't have the shop manuals for this one and would like to know how to adjust the toe and camber. The wheels are cambered and toed out so badly that it's causing problems.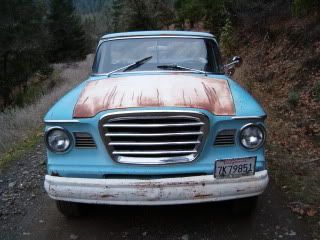 Home of the famous Mr. Ed!
Lotsa Larks!
K.I.S.S. Keep It Simple Studebaker!
Ron Smith
Where the heck is Lewiston, CA?