Thanks and appreciation to DustyBob Wagner I have a GT Hawk clutch operating shaft and can now proceed. Made some progress today and the pics that follow show how the clutch connection is going.
Below is a pic showing the new GT Hawk clutch operating shaft along with my original 60 Hawk's shaft. The new shaft is shorter yet the offset inside lever places it in the same plane as the original.
Below is my original shaft end bracket. Per DustyBob's own conversion, I will remove the end from the rest of the bracket.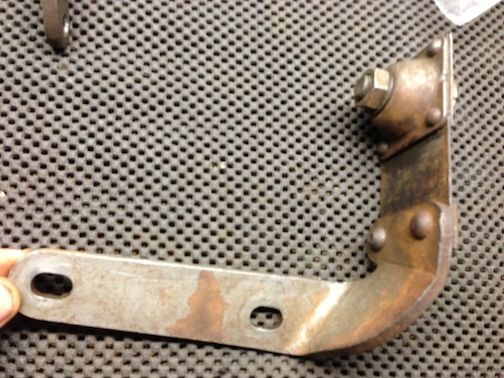 Below is the end piece after the rivets were ground off to allow a new bracket to be fabricated and attached to it.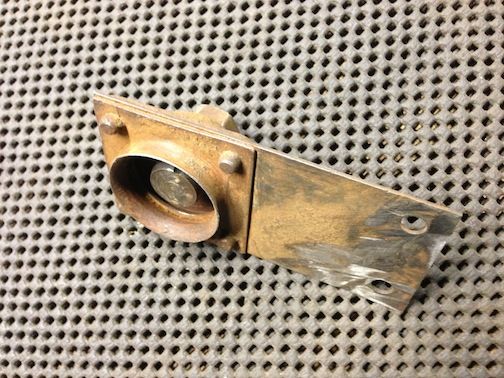 Below shows the two transmission mounting points I will use for a new shaft-end mounting bracket. I am holding the shaft end piece roughly in place for reference.
Below shows the cardboard mounting bracket I first made for test-fit and measurements along with the steel bracket made as a result. This is just tack welded by me and will be finish welded by a friend who actually knows how to weld stuff that needs to stay welded. Once welded (and prettied up a bit) I will mark and drill all the bolt holes and assemble it.
Below is the new mount being held up for a test fit. I see no reason why this won't work out fine.
Also, I will be using the rear mount on the transmission. When I notched and strengthened the batwing crossmember the bracing I added had a vertical lip that I aligned with the rear tranny mount as seen in the photo below.
Below is the rear mount bracket I fabbed. Like the clutch shaft bracket, it is just tacked and will be properly welded by my friend.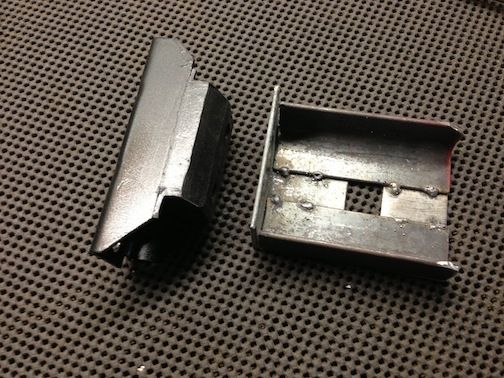 Below is the new rear trans mount and bracket held in place.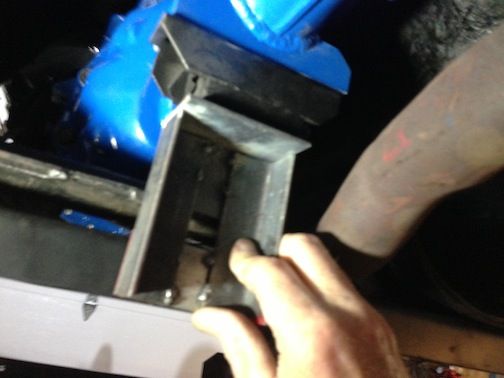 Next step: I have a ton of things to get done but I think I can go ahead and measure for the drive shaft and get that shortened and balanced.