I cheated and took a couple digital pictures of some old photos rather than spend the time to find the negatives.... A little cropping and enhancing and they don't look too bad.
Here are a couple more pictures of the A post bracing when I did the floors on my '53 in the winter of 1995.
Before cutting the floor and body supports out:
The A post is "hanging in the wind":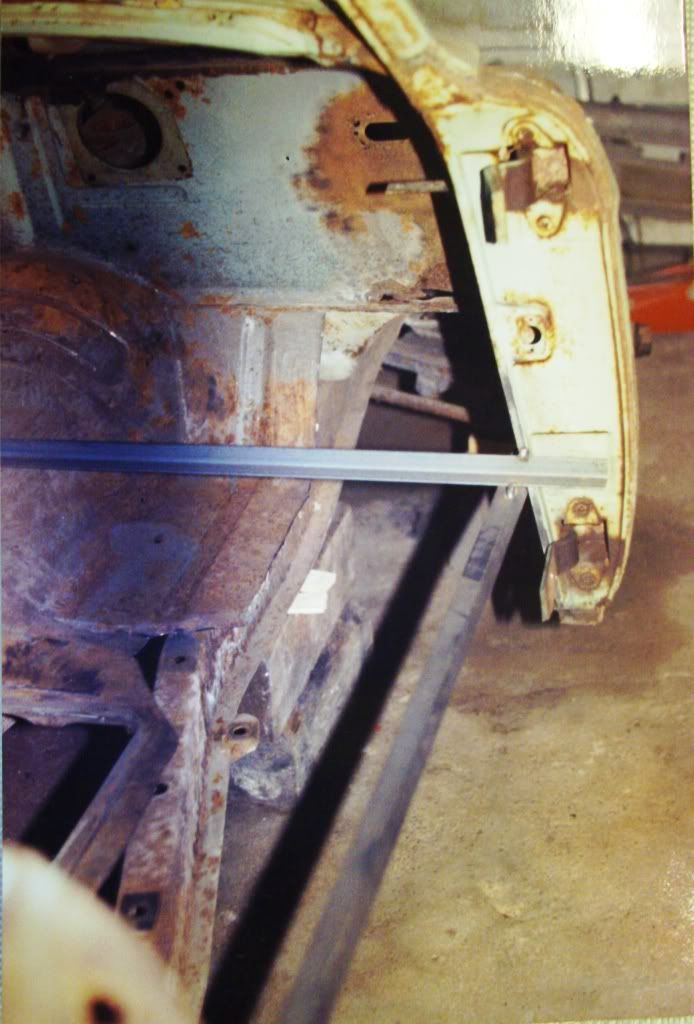 The B post is also "hanging". See the wide angle iron (a old bed rail I found) going up to the right to help support things. That is the front end of the rear spring and mount on the frame you can see in the top of the picture.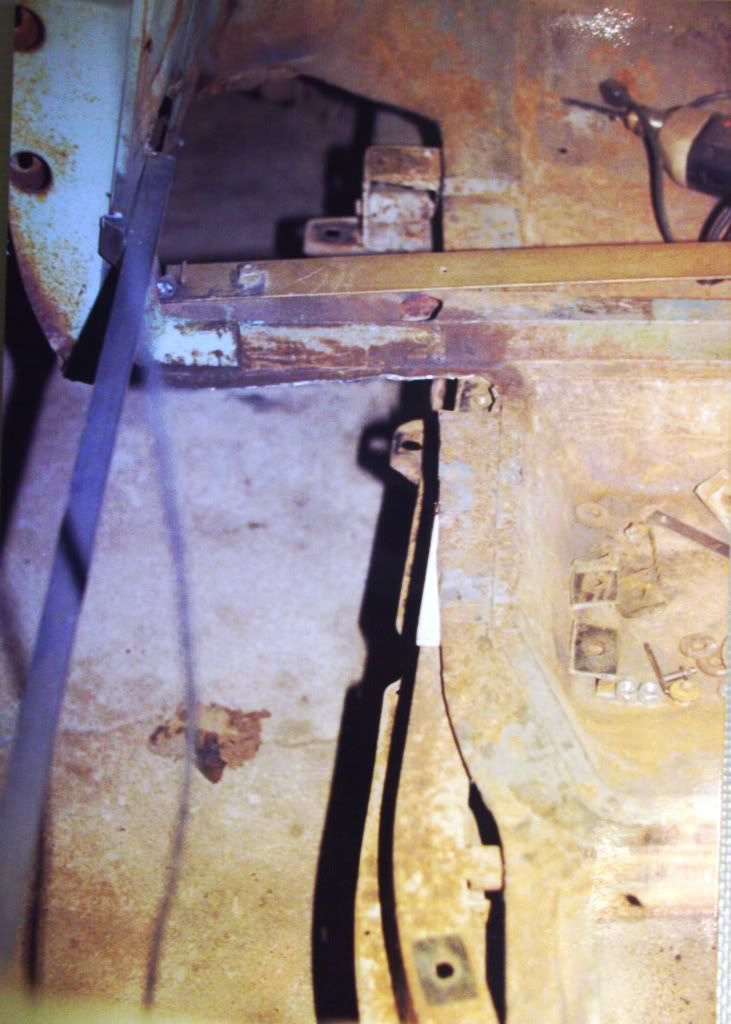 After the floor is welded in:
I don't really have any decent photos of the new body brace under the floor or the torque box due to the poor angles and bad lighting under there at the time. However, this picture shows the new "A" brace laying next to the old rusted out one.