Last week, After mucho searching of the forum I asked the forum for the length of the control arm bushing tools for an Avanti and same for a Studebaker I'll bet.
No answer, so let me post both the lengths for posterity and the tools I fabricated to install the rubber bushings and also the spindle bushings and bearings.
SENSITIVITY ALERT!!!. If you don't want to see an old worn Kingpin sacrificed don't proceed.
The lengths for the control arm spacers are 10 3/4 and 6 7/8 inched respectively.
To install the bushing I used bed frame iron to make the spacers and machined the press adapters out of 1 1/2 iron pipe.
I was into function not pretty as you can see.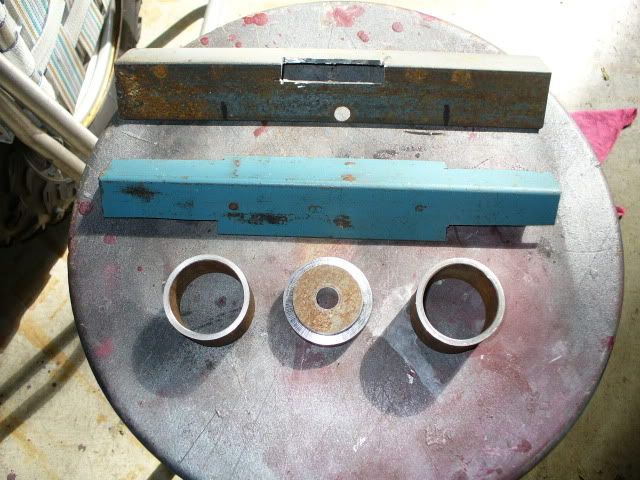 This is the setup on the control arm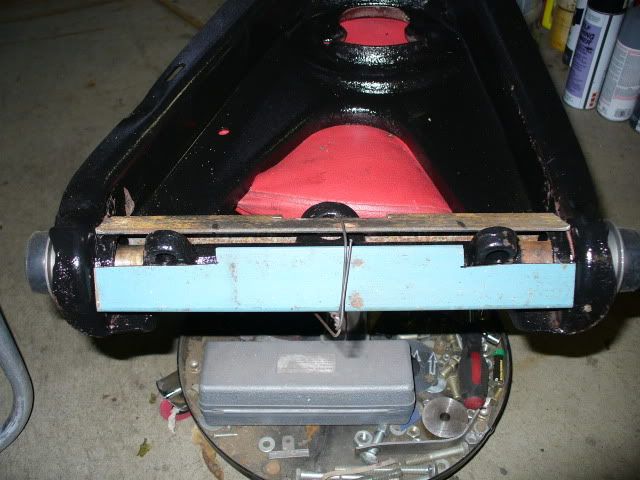 And in the press (12 Ton) as you need about 17" of space to press the bushings in.
The next problem was pressing bearings into the spindles. The only cold rolled I had was 1 1/4" and that's too small, so I looked around and found an old kingpin that had seen better days. A little sawing and some turning on the lathe and Voila!! CASO tools.
They worked great. Press the bushing in with the normal portion of the kingpin it rides on until it is just above flush with the spindle, then turn it over and seat the bushing with the other end of the same tool.
The bottom tool is for the bearing. The washer welded to the top was turned to the ID of the spindle so the bearing could be installed and seated in one stroke.
An end shot of the same
I hope this will stay in the files to answer the question I asked if someone else needs it in the future.
If the pictures turn up missing, Just email me, they are in my computer and in Photobucket.
Bob