Both Ed and Bess are fouling their plugs. It's getting to be a real pain taking out and cleaning the plugs every few days. What causes this problem and how can I stop it? I soooo wish that there was a competent mechanic (with Studebakers that is) available to me. But I'm stuck with lil' ol' hammer-mechanic me. By the by, Bess has taken to smoking and using oil. Could this be because the valves are so far out of adjustment (she sounds like one of Dad's threashers, or a model T)?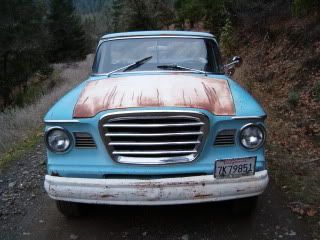 Home of the famous Mr. Ed!
Lotsa Larks!
K.I.S.S. Keep It Simple Studebaker!
Ron Smith
Where the heck is Lewiston, CA?