I've found that Ed's brake lights are not working properly. It seems that there's something wrong in the turn signal switch. Is this the same switch in the '61 Lark or is it from the trucks? The switch doesn't cancel anymore and probably needs replacement. I'm going to tear down the steering collumn now that Bess is going along and then I'll see what the problems are. I also have to work on the brakes etc...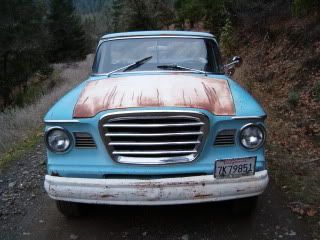 Home of the famous Mr. Ed!
Lotsa Larks!
K.I.S.S. Keep It Simple Studebaker!
Ron Smith
Where the heck is Lewiston, CA?