Mr. Ed has taken to... wandering whilst going down the road. It's especially noticable if there's a raised ridge in the road or if I happen to allow him to graze the dots. I'm planning on rebuilding the front end. What should I be looking for?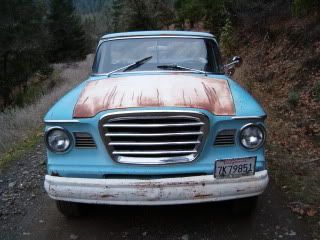 Home of the famous Mr. Ed!
Lotsa Larks!
K.I.S.S. Keep It Simple Studebaker!
Ron Smith
Where the heck is Lewiston, CA?