Mr. Eds' brakes aren't the best. I've been seriously considering taking the brakes off my '63 Daytona wagon and swapping them onto Mr. Ed ('62 Champ long bed). The wagon has the finned drums all round. Will the spindles on Ed accomodate the later brake hardware?
So, the question is, will this work? Is it a bad idea? The whole thing would hinge on the condition of the Daytona's brake shoes and drums. The truck's are in good shape, I just like the self-adjusting attribute and the feel of the later brakes.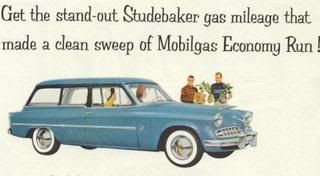 Lotsa Larks!
K.I.S.S. Keep It Simple Studebaker!
Ron Smith
Where the heck is Lewiston, CA?