Howdy all, thought I might post this for others that may have run into the same problem that I did. I am finishing a engine compartment detailing job on my '59 truck, painting engine, transmission, undercoating firewall, and dressing up my 289. I bought finned aluminum valve covers, and finned valley cover for my truck. the valley cover I bought had no provision for a PCV valve, and as I wanted to go back to one, did some modification. Having an extra valley cover from a '63 Cruiser with the PCV tower that inserts into the cover, I decided to scavenge from it. (I believe others would work as well) The aluminum valley cover I bought as casted, has a flat spot around the rear bolt hole with no fins for the road draft tube, but no opening for it. I placed the valley cover in my drill press vice and opened up the rear bolt hole to 1 3/8" with a hole cutter using the bolt hole to center it.
I then O-ringed the base for a positive seal.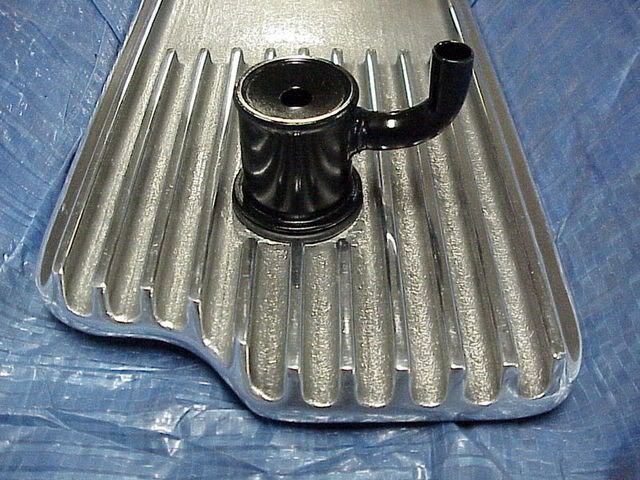 I then took the Cruisers cover and drilled out the spot welds on the baffle plate on the underside just large enough to cut the welds. Then transferred the plate to the rib on the underside of the aluminum cover. The spot weld holes gave me reference points for marking and drilling for #6 sheet metal screws and flat washers. I also used red threadlocker on the screws as an extra precaution.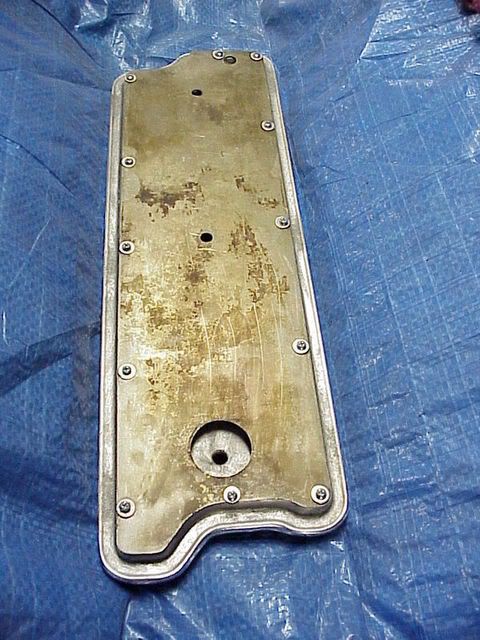 Earlier, or later covers may be able to be used as well for the baffle plate. and the aluminum cover can be coverted by drilling, and threading a spot next to the rear bolt hole for a small bushing, and insert nipple to connect the hose to. But the PCV tower from the '63 makes this an easy job, as it took about an hour. Hope this may help someone else, and save them some time. Thanks Tim
<div align="left">
Tim Stevens Big Sky Country, Montana
"Mergatroid" '59 4E7-122 "Sliver" '59 Silver Hawk "Surfin Stude Safari" '57 Parkview Wagon "Blind Date" '41 Double Dater Coupe</div id="left">