There is this really beautiful copper glitter (metal dust) in the housing of one of my starters. Actually, it's the one that goes in my '62 Champ.
The starter quit functioning. It would just go 'wheeeeeee' instead of turning over the motor. It wouldn't engage the flywheel. Sometimes it would, with a really frightful grinding sound. So, I pulled the starter out of the '56 and switched them. I took the starter to the Champ apart and this is what I've found. The starter core is on order with SI. Just dawned on me, should have ordered new brushes as well, duh! Oi Vay, it's such a pain being a dolt! But I digress... So, what is the stuff? Am I in possession of a more serious problem?
I took the starter apart to prepare for the new parts coming in from S.I. Looks like, what with all the weather problems, it may be another week to ten days...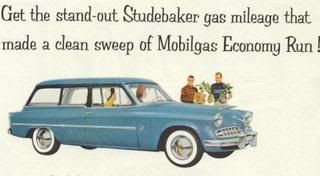 Lotsa Larks!
K.I.S.S. Keep It Simple Studebaker!
Ron Smith
Where the heck is Lewiston, CA?