I posted some pictures a while back on some traction
bars I started, and I have seem some other pictures.
Here are some of the "real deal" Traction Master brand
installed on the 55 coupe I just bought. These were put
on in the early 60's in Montgomery, Al. I will follow
up on this later, with better pictures, and the progress
I am making on the homemade ones.[:I] Photo added-update-
here is an old Traction Master advertisement, from a 1955
magazine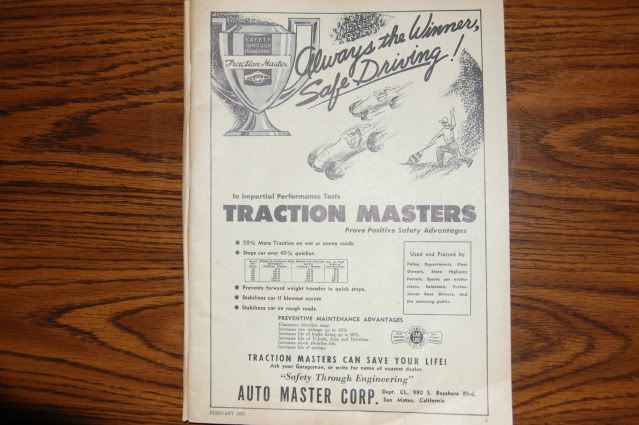 First picture, front mount.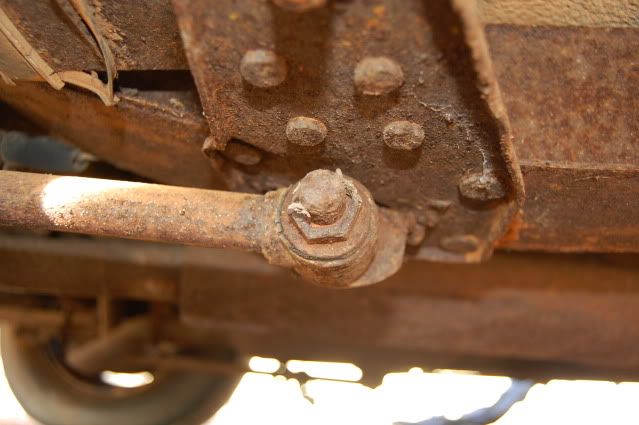 Second picture, rear mount, taken from front.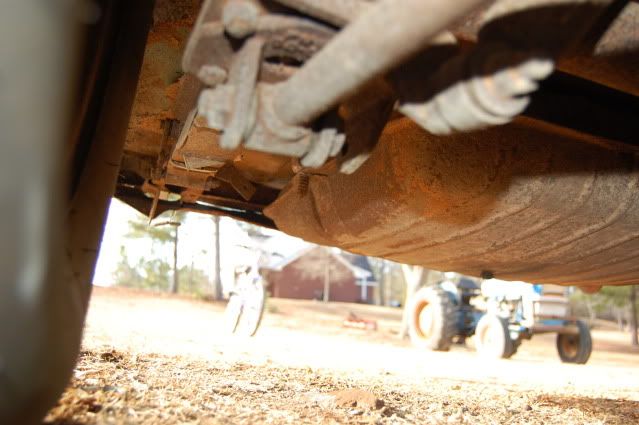 Third picture, rear mount, taken from rear of car.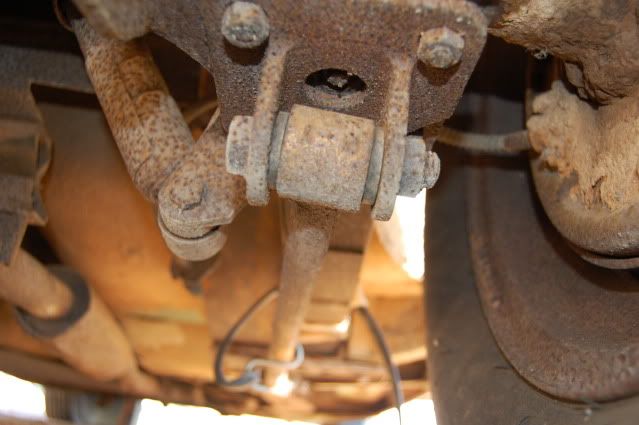 Tex E. Grier