Perhaps someone can supply a picture or tip on Weatherstripping for me. I have part #292266-7 from Stude. Intl., which is rear door seal for 52 hardtop. Unlike most weatherstripping, this part has a special molded end that I think goes at point #1 in picture. It's built to screw down.
I don't have a screw hole here. So no idea really how it is supposed to end up. Shop manual and some pics I got from Dwain G. don't show it clearly either. I have a call in to SI but if anyone can help, thanks.
Also, in area 2 I have a curved stainles piece. To my surprise, it looks like the stainless hangs down on the OUTSIDE, not inside? I would have installed these wrong. Just looking for a yes on this, I think I see in some web pics that all hardtops, like even GT hawk, share a similar piece that hangs outside the glass.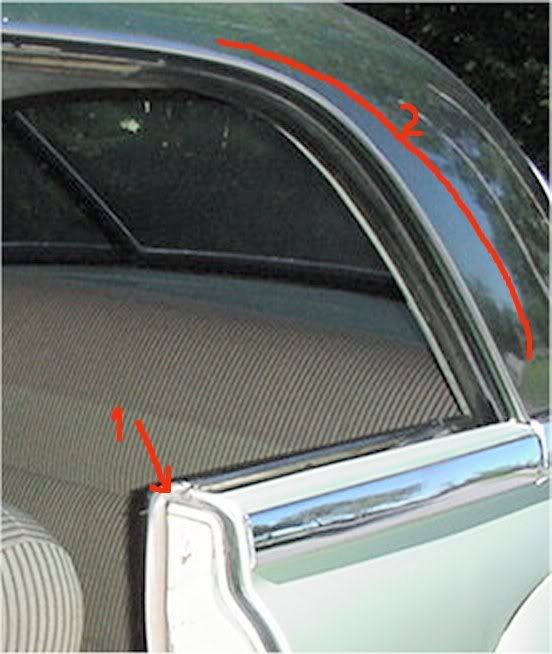 Dan
52 hardtop