The '56 wagon has a Hill Holder. I'm not familliar with the operation of this worthy device. The way I understand it, when one has the clutch in, depress the brake hard and it locks all four wheels.[?] To release just depress the clutch[?] Or should I depress the clutch and brake again[?] I'm, hopefully, just a day or so away from this car being on the road again(YAY).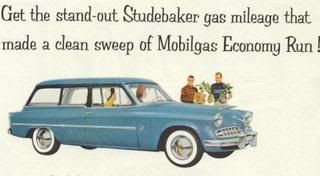 Lotsa Larks!
K.I.S.S. Keep It Simple Studebaker!
Ron Smith
Where the heck is Lewiston, CA?