Every time I've taken my '33 to an AACA meet I've gotten an award in Preservation Class. SDC doesn't have a Preservation Division.
Fast forward to Lancaster '08. The only time I've had it judged by SDC.
Not a single point was deducted for authenticity. It lost points for seventy-five-year-old paint, chrome, upholstery and wire harness and still managed to come home with a third place in division. I was more than thrilled.
If it's nice weather, I still drive it to work, to Walmart, to the grocery store. The previous owner intended to restore it. I'm glad he didn't.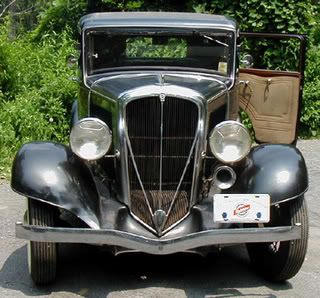 Brad Johnson
Pine Grove Mills, Pa.
'33 Rockne 10, '51 Commander Starlight, '53 Commander Starlight