My brother is coming to town tomorrow to help me install the headliner in my 54K.
In preparation for this long awaited event I put the bows in the presewen channels and to my suprise found that #1 & 2 fit as I would anticipate with both ends of the bows slightly exposed. Bows 3,4 &5 each were progressively shorter than sewn channels.
The picture shows the bows in the channels. The red clamps indicate where the bows end on the left hand side.
My question: Is it possibly the incorrect headliner or can I shorten the channels to the appropriate length?
Other data:
-Purchased from SI and the receipt indicated the correct part #. I've tried to call but apparently the day after a holiday is a tough reach.
-The distance between the bows seems to equate to the appropriate distances measured at the mounting points in 54K.
Do I proceed or return said headliner. [?]
As usual, thanks for the help.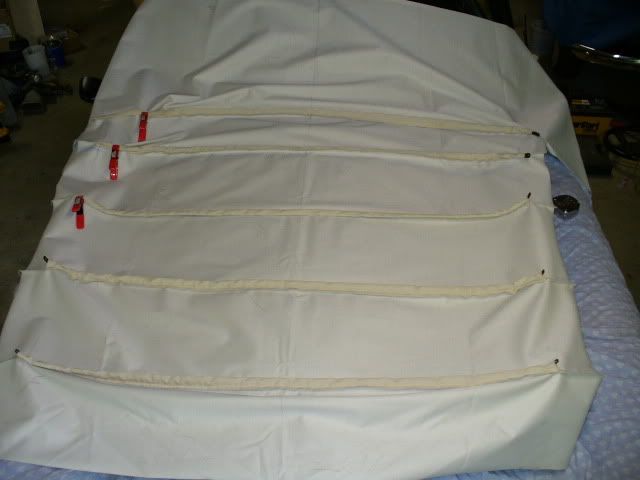 Thanks again
Bob