I had a '71 Caddie with a two-wire alternator. There is a plug that the ground and field wires go into. One of the wires bridges back into the hot wire, the other is the #2 wire. This is the standard setup that I've seen on Caddies (or at least those I've owned). All of my other GMs have had three wire setups.
I'm currently using the 100amp Caddie alternator on my Champ. I'm completely flummoxed as to where the second wire goes though. Here's a picture:
The mechanic I was going to here for a while rewired the regulator for a one-wire a couple of years ago. The system works fine. Here's what it looks like:
I put the alternator in the Champ as I intend to tow with it. Just as soon as I replace Frankentrailer. This little Champ just isn't up to that kind of weight.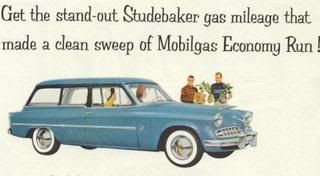 Lotsa Larks!
K.I.S.S. Keep It Simple Studebaker!
Ron Smith