Hi, the Studebaker content is that this aftermarket tach is IN my Lark.
It is an Allstate tach (built by ?) I've had it out of the cup, and it has the number 8 stamped on the back, nothing else. It has three wires. Black, red, and white. I figured out that the red wire runs the light (it lights up red, coincidence?)
If I put either the white or black to the distributor wire, it pegs it at 10000 rpm. Does this show that it needs a sender? Any ideas on what might work (Sun or ?)
Thanks!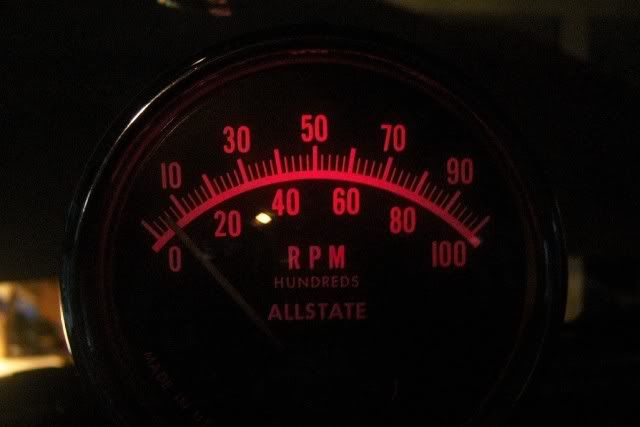 JohnP, driving & reviving
an early Lark