I've asked this question before. Did a search and can't find it. I think it was when my user name was out2lunch (appropriate). Anyway it's no longer around. Sorry about the caviat.
Ok, there's power coming from the coil. There's power at the points. There's no spark at the plugs. What's up? Suggestions anyone?
I believe last time I asked this Jeff may have had the answer, but I'm not sure.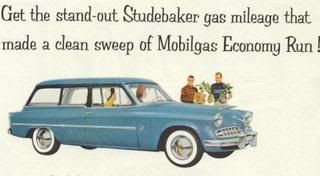 Lotsa Larks!
K.I.S.S. Keep It Simple Studebaker!
Ron Smith