quote:
Originally posted by ivorydan
Thanks. Do you have the specific links or catalog no.s for these snap on, mac or craftsman parts? I've been trying to find them on line. Appreciate your help!
quote:
Originally posted by fmarshall
They also make fittings with seats to plug them - snap on, mac, maybe even craftsman.
A pencil would work, though I would flush the system during bleeding and not just bleed them. Brake fluid is hygroscopic, and I'm no sure how well a porous ceder pencil will prevent moisture from wicking into the fluid.
========================
63 Avanti R2, 4-Speed, 3.73 TT
Martinez, CA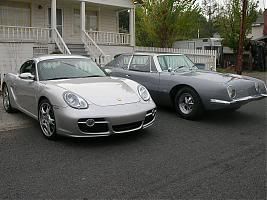 I'm operating on vintage brain cells here. No part number, but a similar item is here:
http://www.caplugs.com/catalog/StarPage.asp
The ones that I have used previously were anodized aluminum, and differently colored for different sizes.
========================
63 Avanti R2, 4-Speed, 3.73 TT
Martinez, CA