Well I 've read all the posts about this- I'm trying to avoid shipping the tank to a Renu dealer (none in this state).
So my options are radiator shop- is this one too holey for them?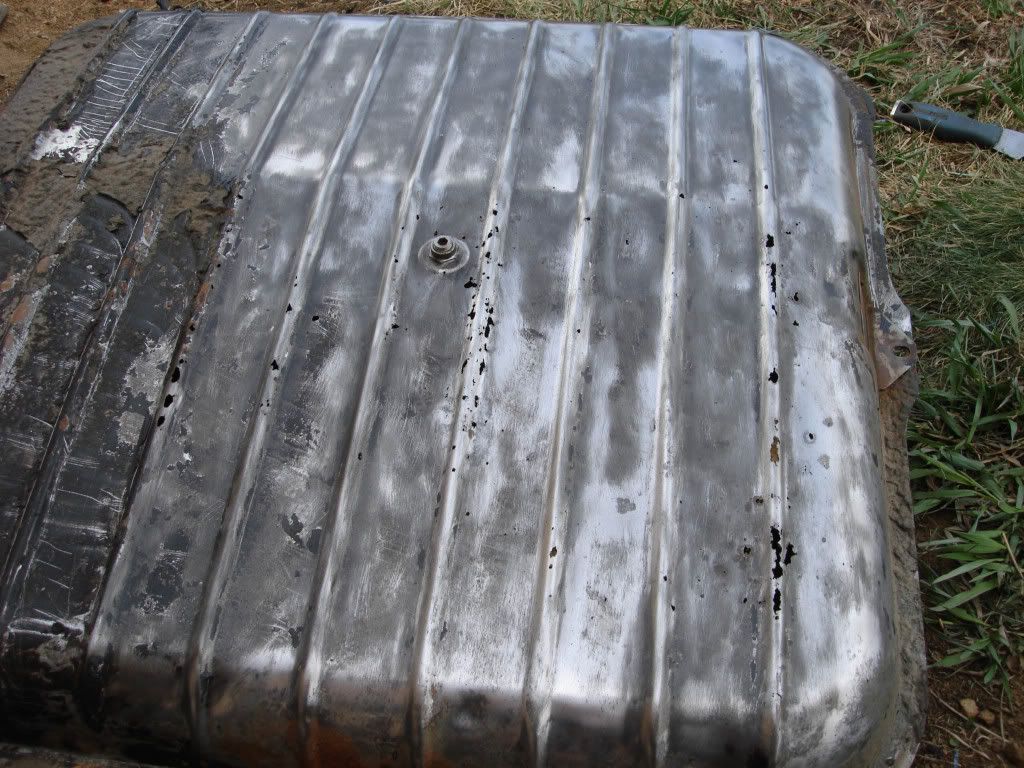 Or fix it myself. I was going to braze the holes closed, until I realized how many there were. Now I'm thinking of the POR 15/ fiberglass cloth method- has anyone tried this?
Or some type of epoxy putty.
Ideas? Hawk gas tanks lying around?
Gallivan
57 Golden Hawk
Golden, CO