You know, reading the Ammeter Dance post reminded me...
I have a '63 Daytona Wagonaire. It's in pretty good shape all round and runs fairly well. The problem is that the lights won't work. None of them. No dash, turn, running or headlamps. It's not a fuse, they're all fine. I turn on the lights and there's a 'plink' sound from the breaker under the dash. They never even flicker.
To be honest, I haven't done more than a cursory check. The car isn't anywhere close to being back on the road. Still quite a lot of work to do. So I'm not in a bleeding rush. Like I am with the Champ.
I would appreciate any suggestions anyone would care to give. Thanks in advance.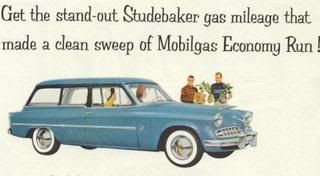 Lotsa Larks!
K.I.S.S. Keep It Simple Studebaker!
Ron Smith