What I am attempting to show here is the passenger side rear of the 289 engine in our GT Hawk. I am trying to track down the source of a coolant leak. All freeze plugs that I can see on the sides of the engine block are dry.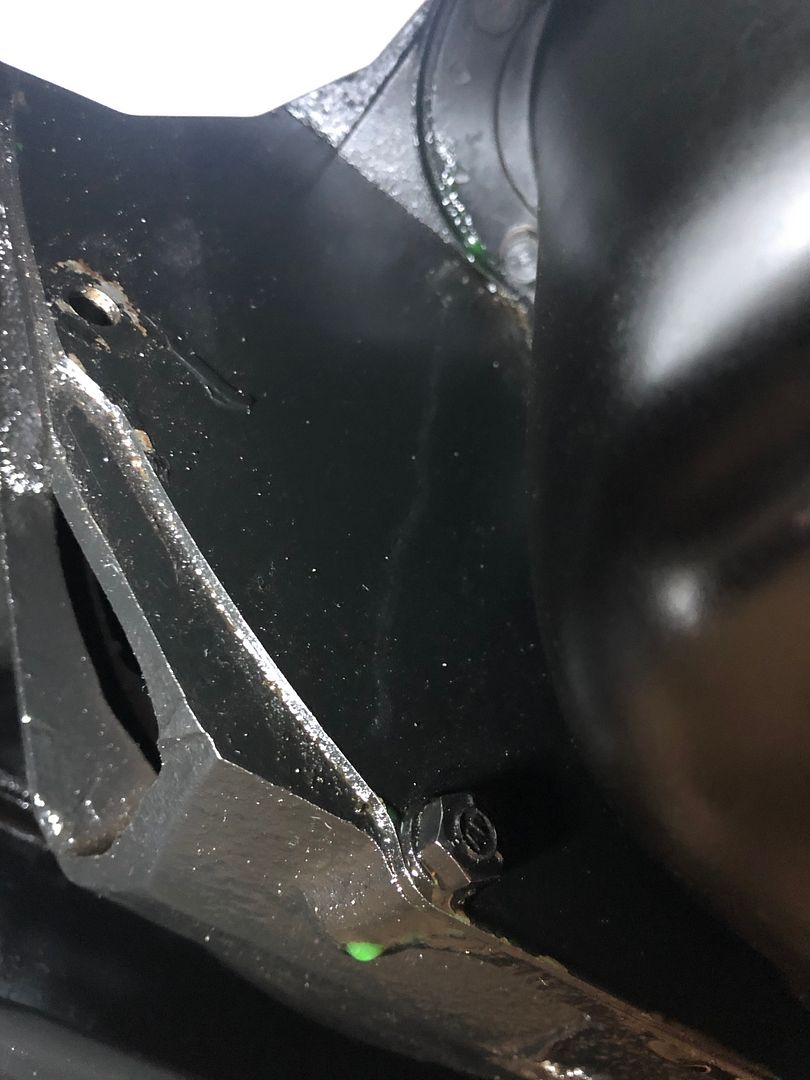 You can see traces of coolant at the oil pan bolt. There is evidence of a path of coolant down to the bottom bolt. The white object in the upper left of the photo is the oil filter.
Any thoughts you have on the source of this leak would be appreciated.