I'm the second owner of my '62 Lark sedan. the Department Of Motor Vehicles, lists the first owner registering the car in late '61. So, one might be led to believe that the VIN number might be low, right? Well, not so. The VIN on this car is 62S20576. It's just a run-o-th-muck Regal with a six. Nothing special or custom. So one would think the VIN would be like, 62S01576.
Any theories anyone? Just a silly details/curiosity thing.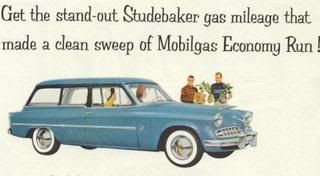 Lotsa Larks!
K.I.S.S. Keep It Simple Studebaker!
Ron Smith