The drain plug (soft plug, freeze plug, expansion plug, whatever you want to call it) on my 1950 Champion has leaked a little bit since I bought it. It finally became a priority to fix a couple days ago, so... out come the distributor, the oil dipstick and the starter. It turns out the freeze plug was rotten! Nothing but rust and several layers of Bars Leak was holding it together!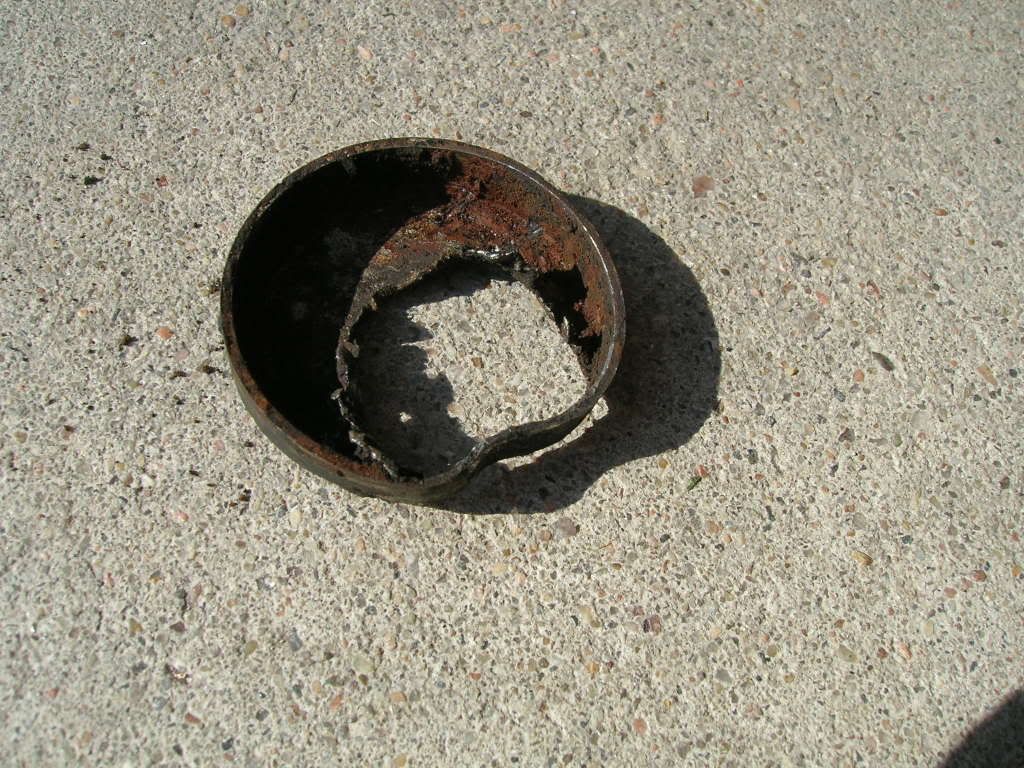 It was a pain to get to, so the previous owner did the same thing that I did-kept pouring Bars Leak or whatever into the radiator. There was so much of that stuff that it had blocked the drain passage.
Now I have it all cleaned out, flushed out and cleaned up and I'm ready top put the new plug in. The problem now is that the steering column and shifter are directly in line with it and close enough that I can't hit the plug with any force[xx(]
Surely I'm not the first person thats been in this predicament? Would a piece of pipe work as an extension? If I did that, I would have to cut it at an angle, and I'm not sure how to match that angle.
1950 Champion 4 Dr.
Holdrege NE