So here's the dilemma: our '54 Commander Starliner's front bumper measures 5" high. The cut-outs of these "mystery" bumper guards also measure 5", but when I align the mounting bolts with with holes in the bumper, they don't fit. And not only that, the bolts are too short. The consensus is that these fog light bumper guards are not from a '55; the cut-outs are too small. I'm told that a '55 bumper measures 5-1/2". So what the heck are the bumper guards that I have? Here are some pictures:
Look at the gap.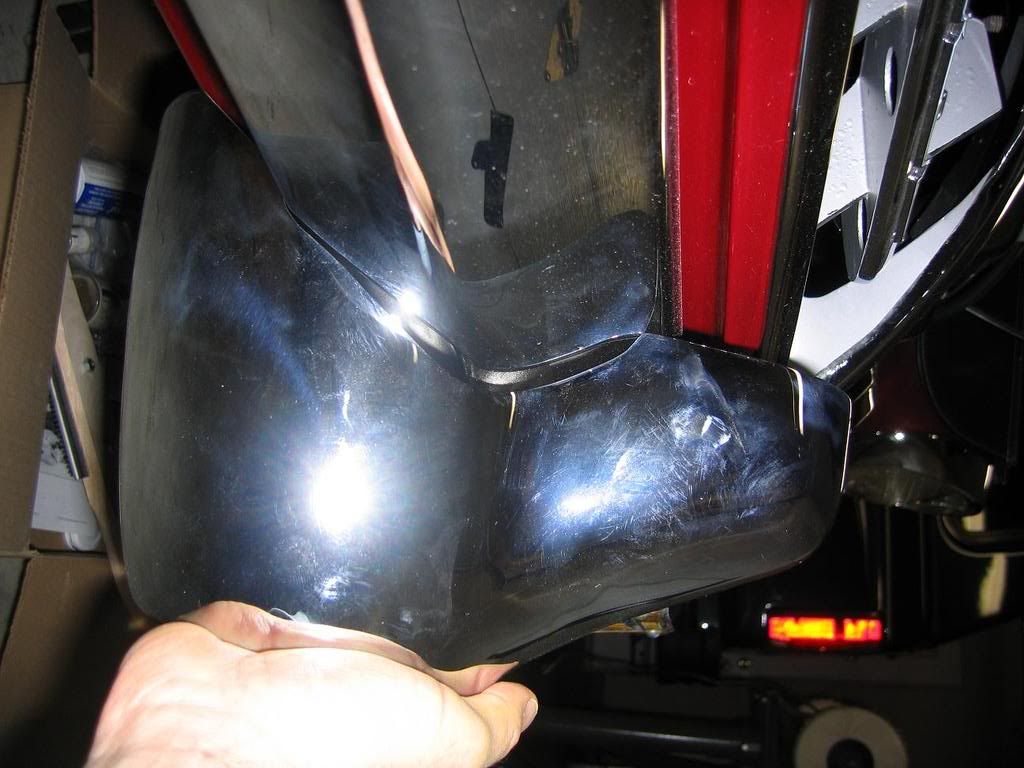 My chassis parts catalog says there are two different numbers for '53 and '54 front bumpers:
532012W for 14G and 4H
534728W for US-built 15G and 5H
Canadian-built 15G and 5H used the 532012W front bumper.
The catalog also gives only two numbers for the fog light bumper guards:
533832W Right 14G, 15G, 4H, 5H
533833W Left 14G, 15G, 4H, 5H
So does anybody have any ideas?
Alan Mende
Hummelstown, PA