Well, here we go again. Years ago, my wife and I bought a pair of fog light bumper guards at York for our '54 Commander Starliner. They weren't perfect, but the price was right...and they fit on the front bumper of a '54 K model that was outside. The worst part about them was that each one had a half-inch diameter hole in the top where someone had mounted a grille guard.
Having chrome redone is expensive; everyone knows that. So I kept my eyes open for another pair of those bumper guards that were better than the ones we already had. I found one at Reedsville a year or so ago and one on eBay. Both of them had the slot on the bottom of the guard -- that I thought was a key indicator that they were for C&K models.
Hey, we had a '55 President State Sedan parts car that had fog light bumper guards that didn't have those slots on the bottom, and I knew that they wouldn't fit our car.
So I had those more recently acquired bumper guards rechromed by Librandi's in Middletown, PA. They are absolutely gorgeous show chrome. The bulb holders went into them perfectly. But when I went to put them on the car this evening -- after my 5-year-old grandson helped me mount the front bumper -- guess what, those danged expensive rechromed pieces DIDN'T FIT!!!
So here's my question: are they from a 1955 car even though they have that blasted slot on the bottom (that wasn't on the bumper guards that were on the '55 that we had)? Here are some more photos: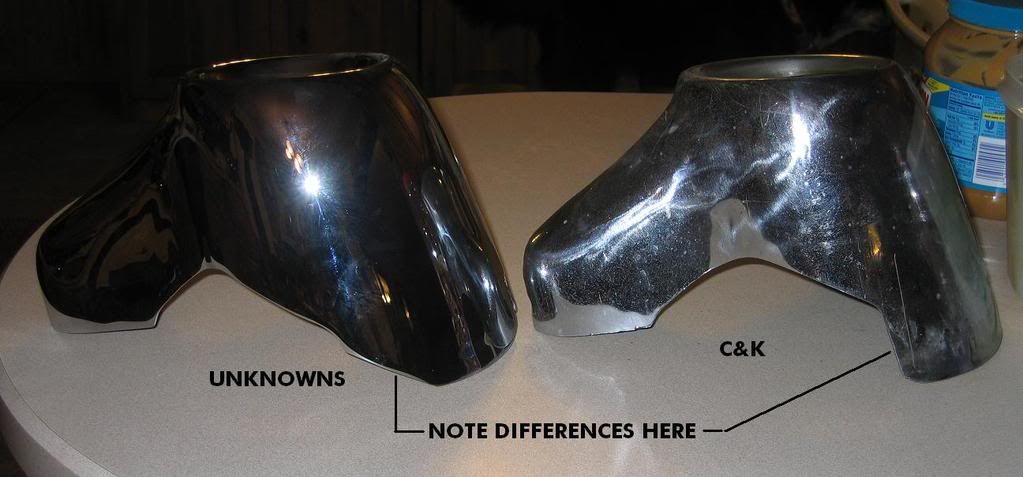 Does anybody need a pair of show chrome fog light bumper guards WITHOUT the lamp holders? I have $360 in the pair and will entertain reasonable offers. If you're interested, please contact me off-list.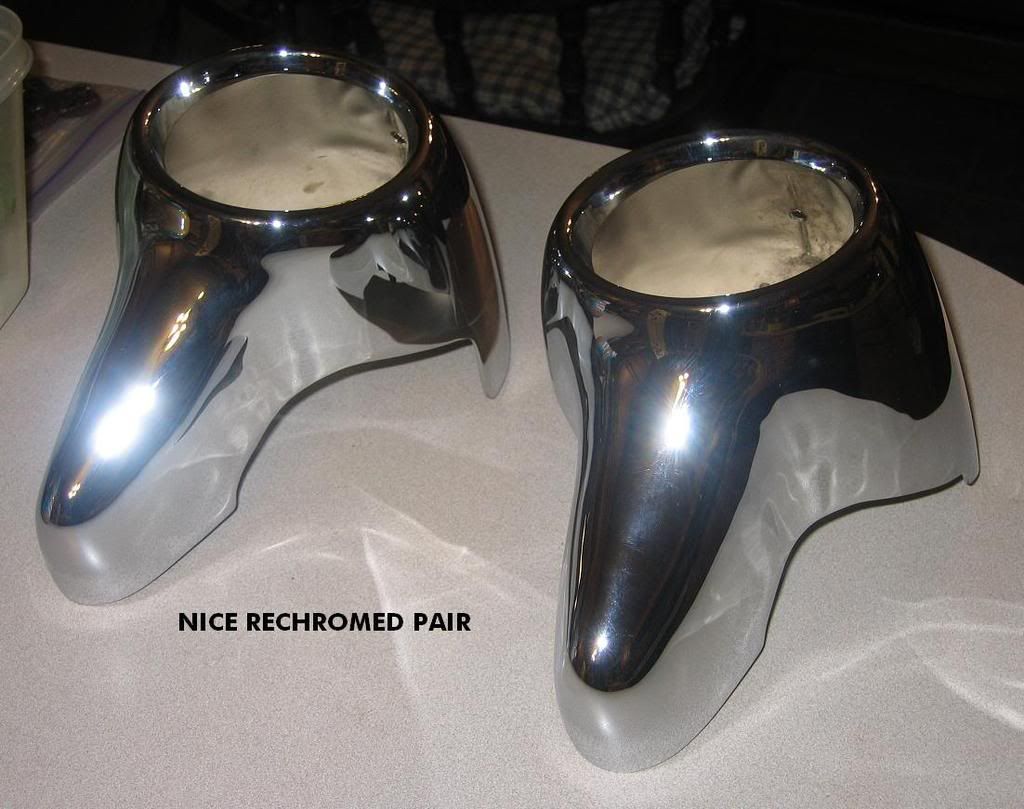 Kindest regards,
Alan Mende
Hummelstown, PA