Got the r2 engine in the 59 ht ,when hooking up throttle linkage I am at a lose for proper gas pedal travel. My bell crank has three holes in it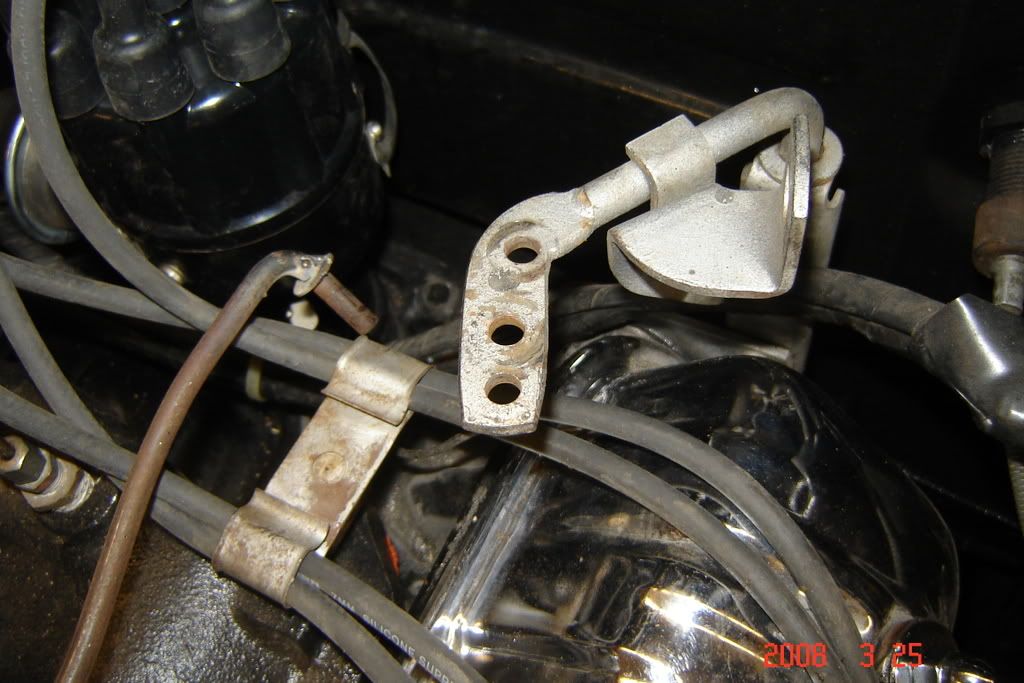 , the first hole closest to the carb gives very little travel, middle hole alittle better,the last hole seems best ,but previous threads I searh said use the further one out .
The return springs? A picture I found has the bell crank spring going to a spark plug wire holder(on the valve cover)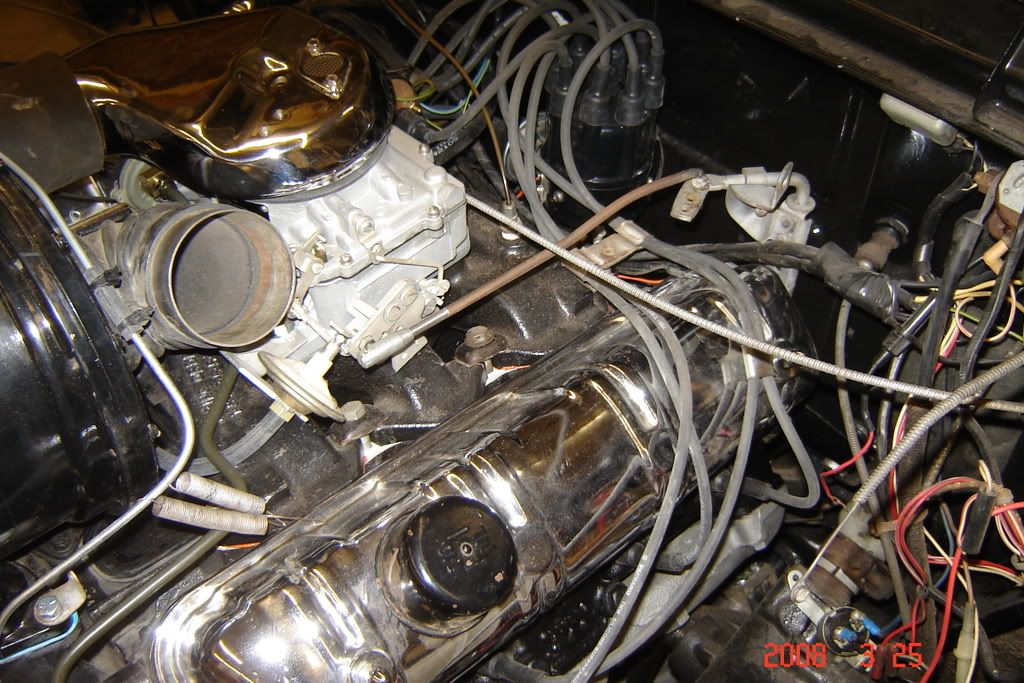 ,Which is not on my valve covers(covers are two stud avanti ones) Do I weld a tab ,screw a tab or go somewhere else?The front spring can"t go staight to the tab on the thermo housing because the kicker is in the line of travel. Can I use one of the screws on the supercharge to hold the tab or is this a bad idea?
My gas pedal to bell crank rod is arched from end to end the picture in the parts catalog is straight to a angle then straight to the ball is mine bent or just diferent for 59.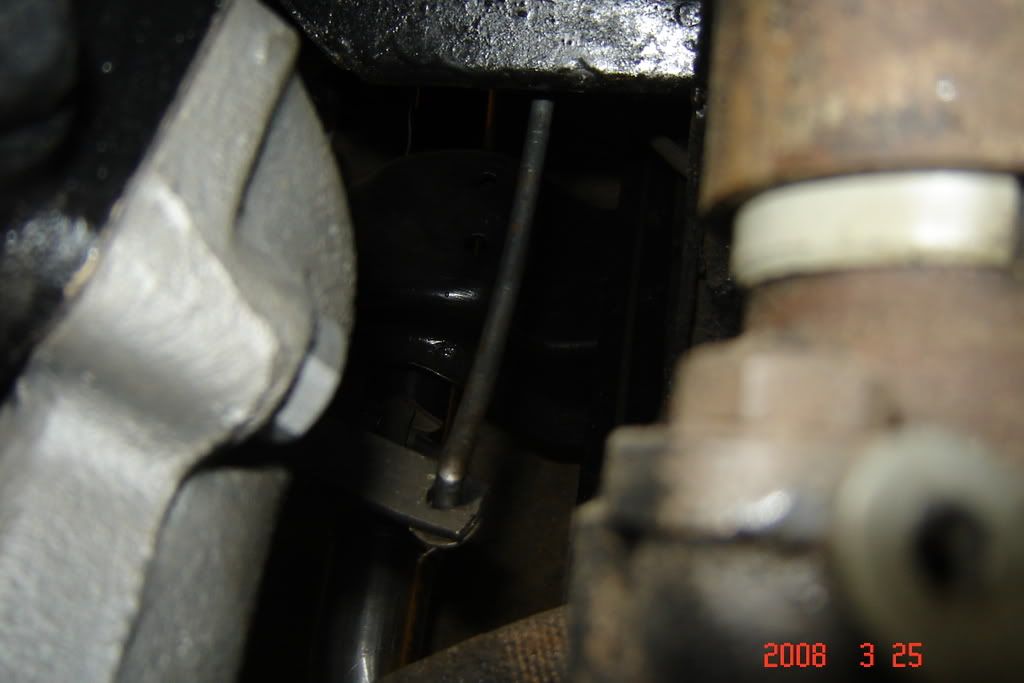 The reason I am asking this is it keeps pulling the rubber boot out.
Thanks ,JOE
1959 HARDTOP R2 clone
1960 conv
SDC member since 1972