My ovedrive lock-out cable was stuck, so I decided to remove it and lube it. Part of the reason that it wouldn't work was that the sheath (or tube, as Studebaker apparently refers to it) pulled loose from the trim ring.
Pic 1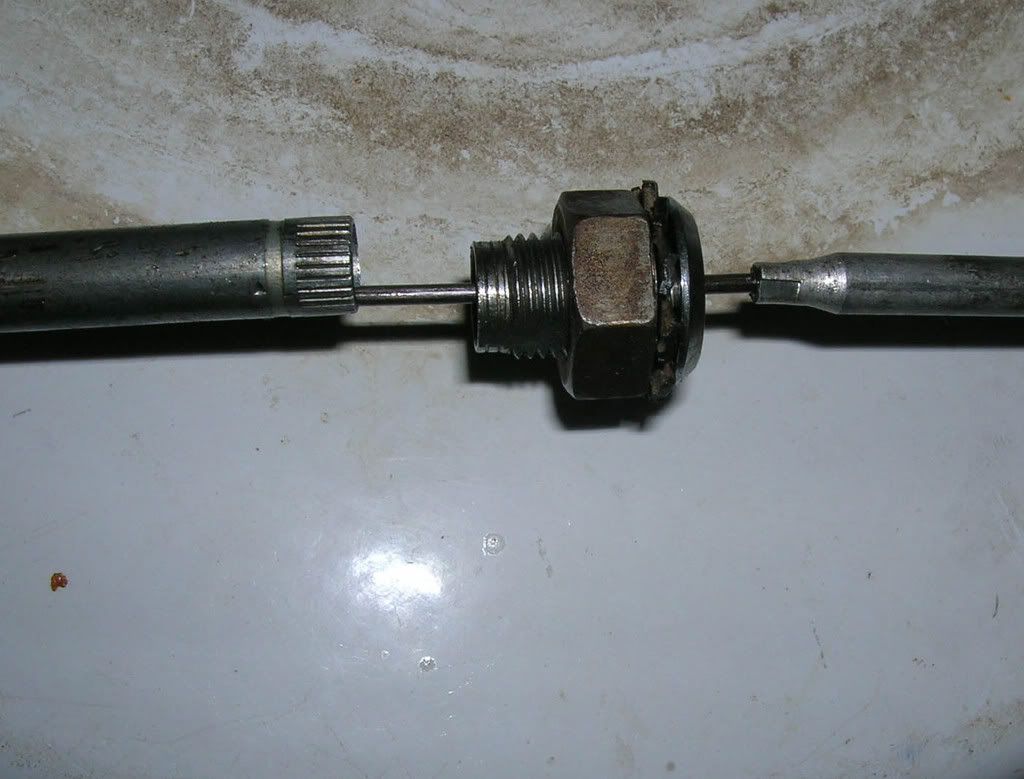 The PO's solution for this was creative, but non-stock. Apparently, the hinge would pinch the sheath and act as a stop against the firewall.
Pic 2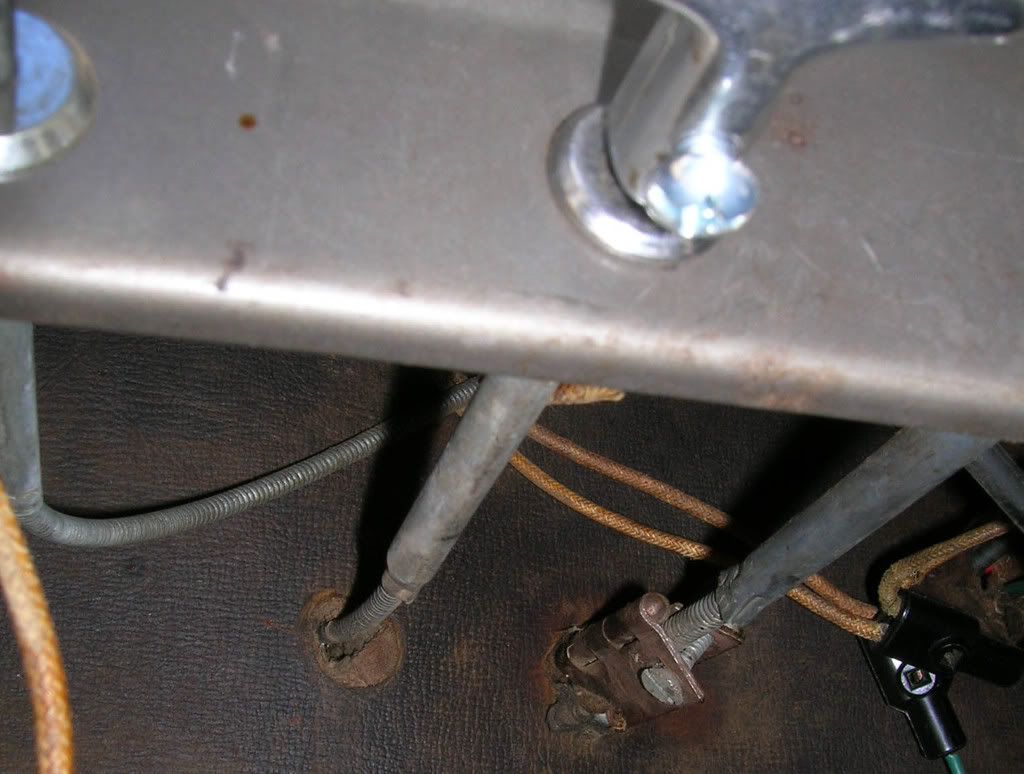 The cable was also stuck in the sheath, but I got it loose. So my problem is that I need to figure out how to get the dashboard end of the cable stuck back into the trim ring. It originally just jammed in there, I think. I could tap it back in there again, but should I glue it with JBWeld or something like that as well? All ideas are appreciated.
1950 Champion 4 Dr.
Holdrege NE