Still looking for an opinion on this from any 52 guys. I have nothing really left of my car for reference. From all the pictures I have been able to find, it really looks like a "fat" (like 1/2") windlace was used at the front door edges, which somehow stops about top of daskboard. Then a thinner piece goes up the windshield sides and across the top.
I have some fat windlace, maybe I'll just run it all the way around as one piece. I wonder if the fat windlace across the windsheild top will be distracting?
I am not sure how to dead end the fat pieces and start the thin ones off. I guess I don't really care if my car is perfect to stock or not, I just can't seem to decide what to do. Somebody influence me.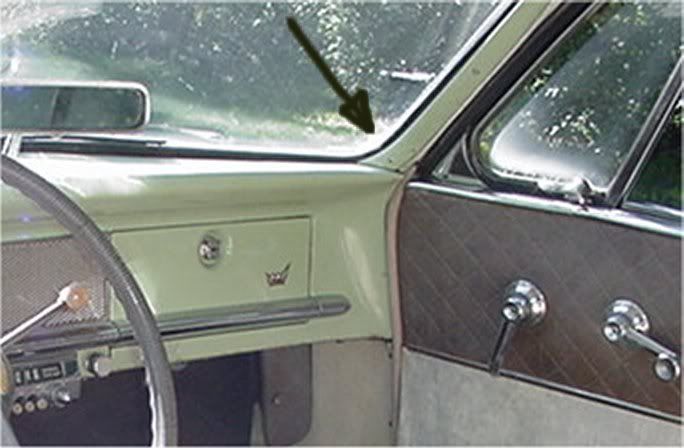 Dan
52 hardtop