Quite a while ago I asked which lubricant would be best for my speedo cable. One or more of the fellas here recommended whale oil. I've checked with the local clock shop and he won't sell me any quantity at all. His reason has to do with excessive taxes involved.
Therefore I need to know what is second best for my speedo cable[?]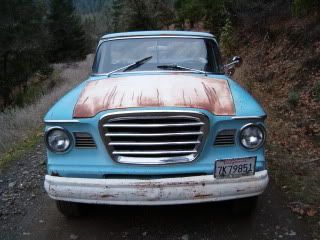 Home of the famous Mr. Ed!
Lotsa Larks!
K.I.S.S. Keep It Simple Studebaker!
Ron Smith
Where the heck is Lewiston, CA?