'Just received notice from Evan Severson, President of Sask Chapter SDC, that
Art Unger
yesterday succumbed to his bout with Pancreatic Cancer (Monday, April 8, 2013).
Art, right, and Brian Curtis earlier this year, with Art receiving a Special Award from the SDC Board of Directors for his contributions to The Studebaker Drivers Club service through
Turning Wheels: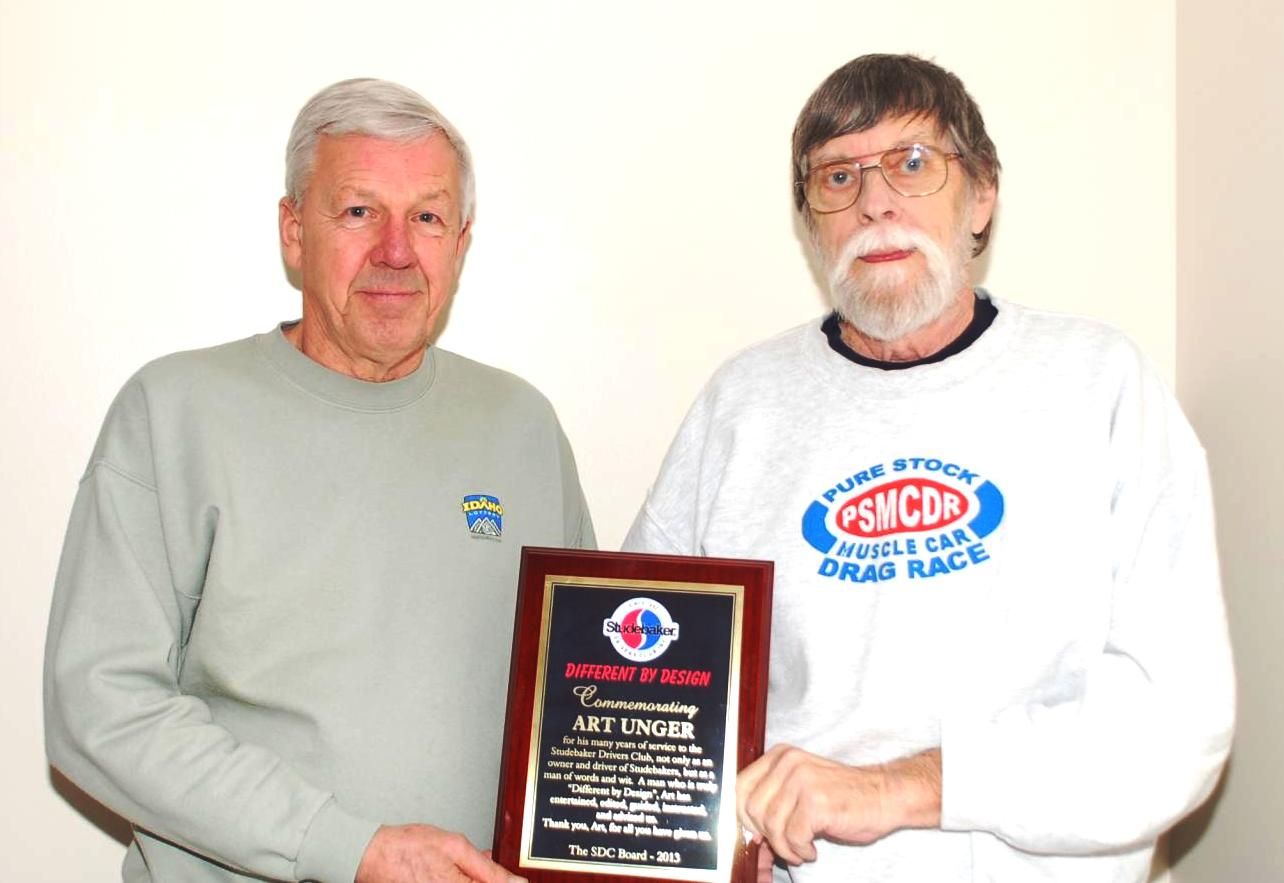 Happy Trails, Art;
you left some huge shoes to fill and over 100 issues of
Turning Wheels
to testify to your contribution to The Studebaker Hobby.
Thanks so much.
BP