Friday night, " Date Night" did not go as intended. My wife and I were headed out to dinner, and were hit from the side, by a scumbag, with no drivers license, no insurance, and driving someone else vehicle. He ran a stop sign, and allegedly "blacked out"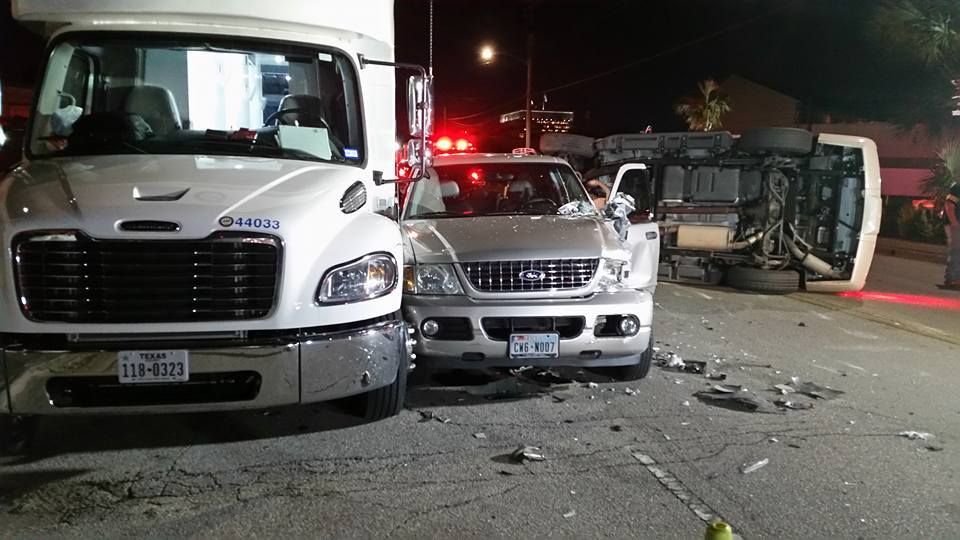 . But his foot did not lift off of the gas. He hit us right in front of the front door, and knocked us over into a City of Houston Mobile Health Department truck, which was parked, on jacks on the side of the road. The Houston Fire Dept. had to get us out of the vehicle.
The scumbag, spent one night in jail, and bonded out. He is to appear in court today for the same charges, no insurance, no drivers license and wreckless driving from December. And he was on probation for procession of a controlled substance. He has been arrested 6 other times on various charges.
I am thankful that we were in a good old vehicle with a frame. The whole truck is about 2 inches narrower in the back than it was before. And it was not hit in the back. That is why the back window exploded. The damage on the right side of the car is almost as bad as the left, as it was driven into the frame of the big truck.