Sometimes, I don't think so:
48-year-old Marc Heitz invests
$20,000,000
in a gorgeous, area-correct
Chevrolet
dealership and becomes
Oklahoma's #1 Chevrolet dealer.
He moves almost 2,000 new units a year, including #3 in national Corvette sales.
So the marketing geniuses at Chevrolet Division,
most of whom I dare say are yet to retail their first used car -much less a new one- to an actual paying customer,
tell him he doesn't "comply" and
he tells them to stuff it!
Geeze, his "outdoorsy" dealership is in Norman OK, for Pete's sake, not downtown Manhattan! And if he isn't doing something right, how is he selling all those cars [and undoubtedly more profitable] trucks?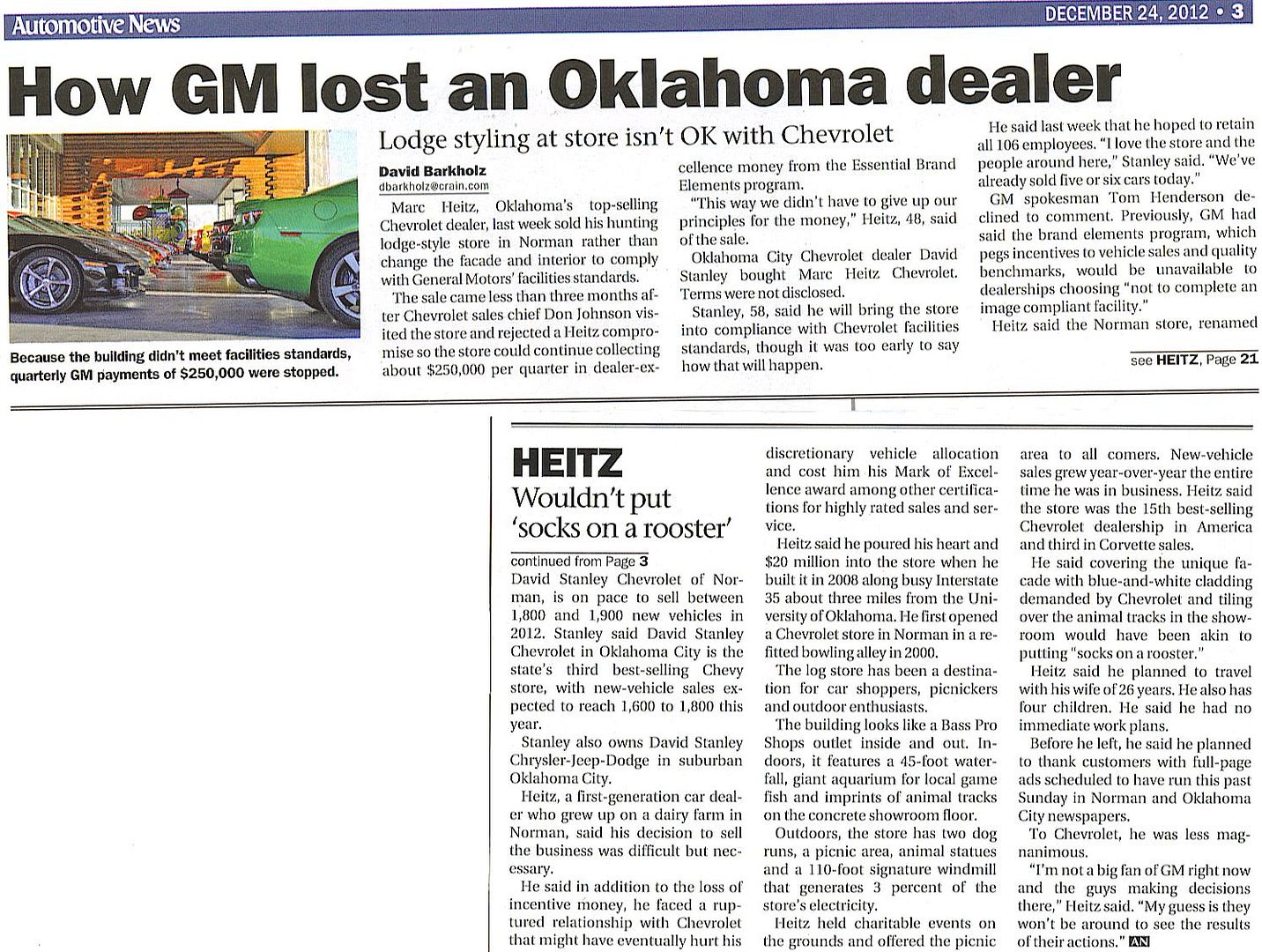 Bully for Marc;
I hope he came out the multi-millionaire he deserves to be!
'Gotta love Marc's closing statement
viv-a-vis
said marketing geniuses,
"My guess is they won't be around to see the results of their actions."
You can say that again, Marc...and I wish future generations of U.S. taxpayers weren't on the hook to bear the brunt of their stupidity, either.
(I'm all for you sleeping in the bed you make, not the one somebody else makes for you without your consent.)
BP