I have a bunch of horn buttons and other scrips stuck to the shop wall for inspiration. A few are Stude items, but a lot are GM stuff. These are from back when this area had a few abandoned junk yards in it. All are gone now.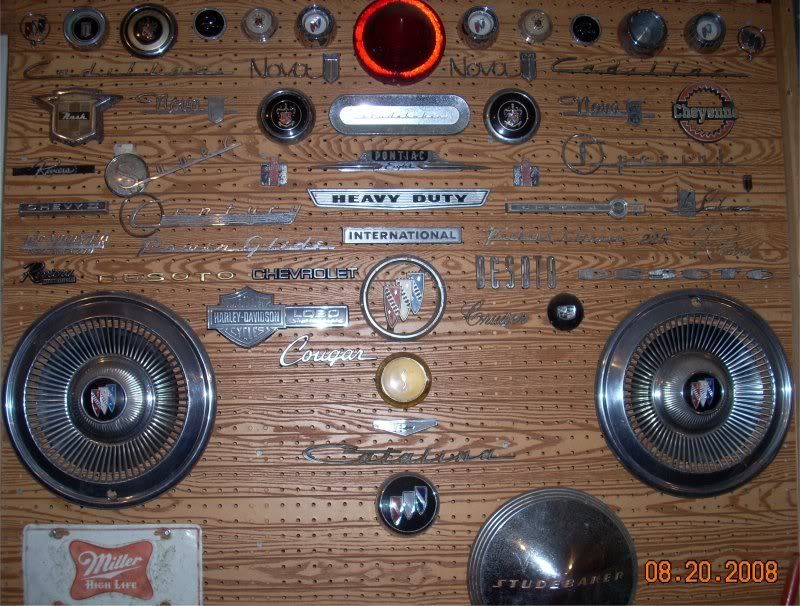 Anyway, one emblem was actually given to me. I have had to for 20 years but have NO idea what it came from ! See the "heavy duty" below here: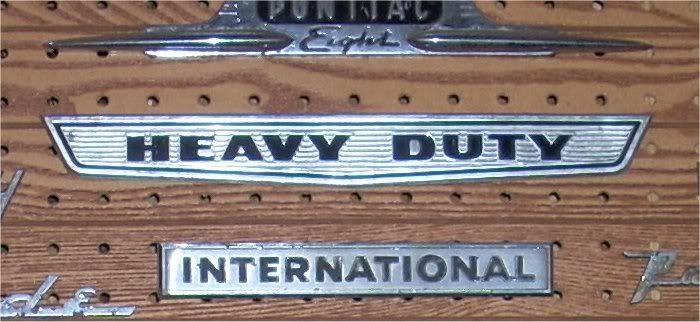 Anybody recognize this and can identify it's origin? Seems like it might be dash trim from something. Heck, maybe it's not even from a vehicle, but I have always assumed it was.
Dan
52 hardtop
www.studebakerhardtop.com