The person I purchased the car from only owned it for a few year and I knew it from the owner before. That owner purchased the car back in the early '80 and it had only 30k miles on it. The original owner also had an early 2R5 with less than 30K miles on it. When the person who bought the black car returned two weeks later the truck had already been sold...
The motor was burning oil at @ 40k. Rebuilder found number one piston did not have all the compression rings and those that were there were in multiple pieces.
It was sold new in La Grange, Texas, in December of 1959. It still has the original window sticker and the licence receit. Off the top of my head I want to say total sticker price was $2253. Original window sheet was folded up the original owner and put in the glove box. Second owner put it on a sheet of cardboard to display.
Photos from 2011 in Pennsylvania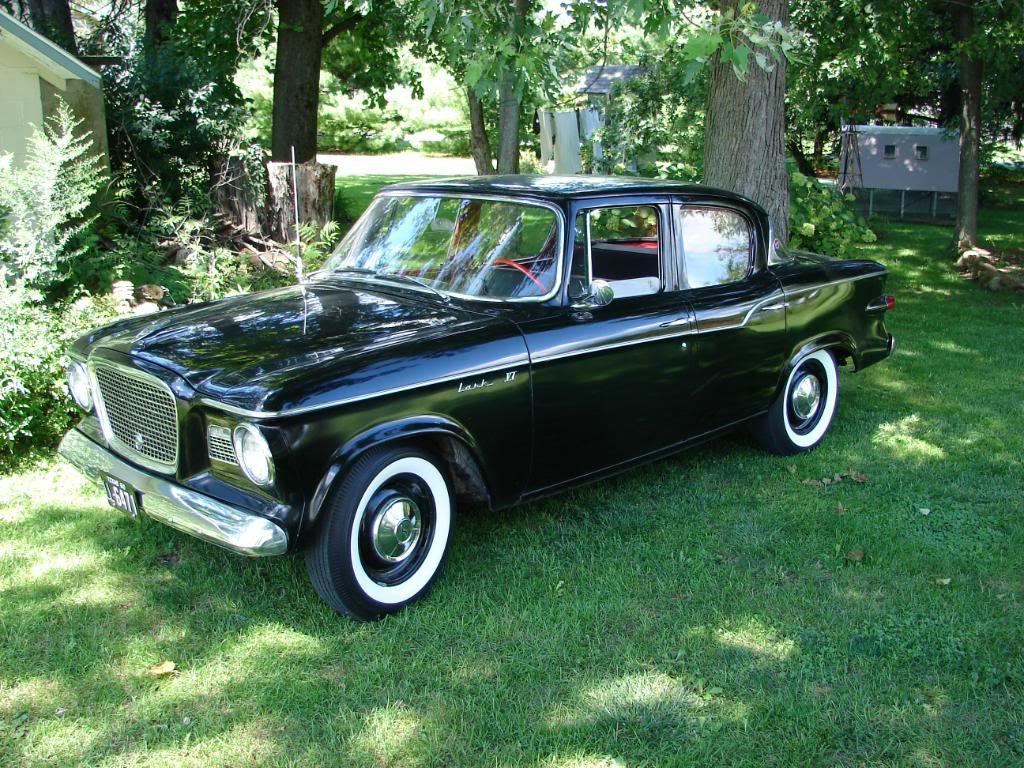 In June of 2005, the car was driven from the state where it had lived its entire life to a new home in Pennsylvania. This past summer it finally turned 50k miles.
POs installed the grill surround and chrome headlight rings. Only thing done to the interior is carpet and an NOS red and black steering wheel. Someone also put a radio in as well, but drilled a hole in the cowl for the antenna (that will be fixed eventually).
The little six works pretty hard on the hills in Eastern Pennsylvania, but it sure likes to run.
1960 Lark VI - finally turned 50k in August of 2006 - as of June 2019 it now shows 55K miles.
Car has found itself to back west again - currently the first vehicle to arrive in Lexington, Kentucky, where my wife and I are relocated (very slowly)...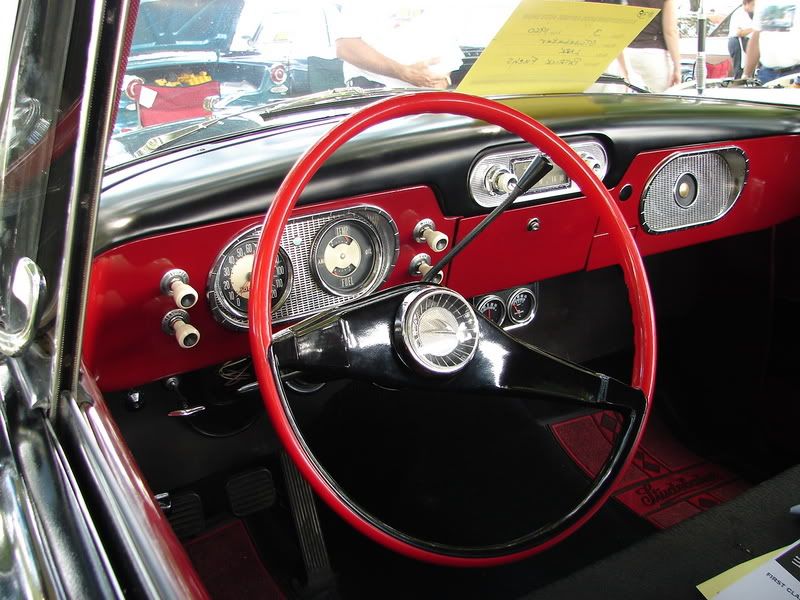 I have found NOS seat covers from the front and rear lean back - always keeping eyes open for the bench as well.
New stainless exhaust ready to under the car - 2010.