This is how my 14yr old daughter and I go racing. She is a future Studebaker drag racer.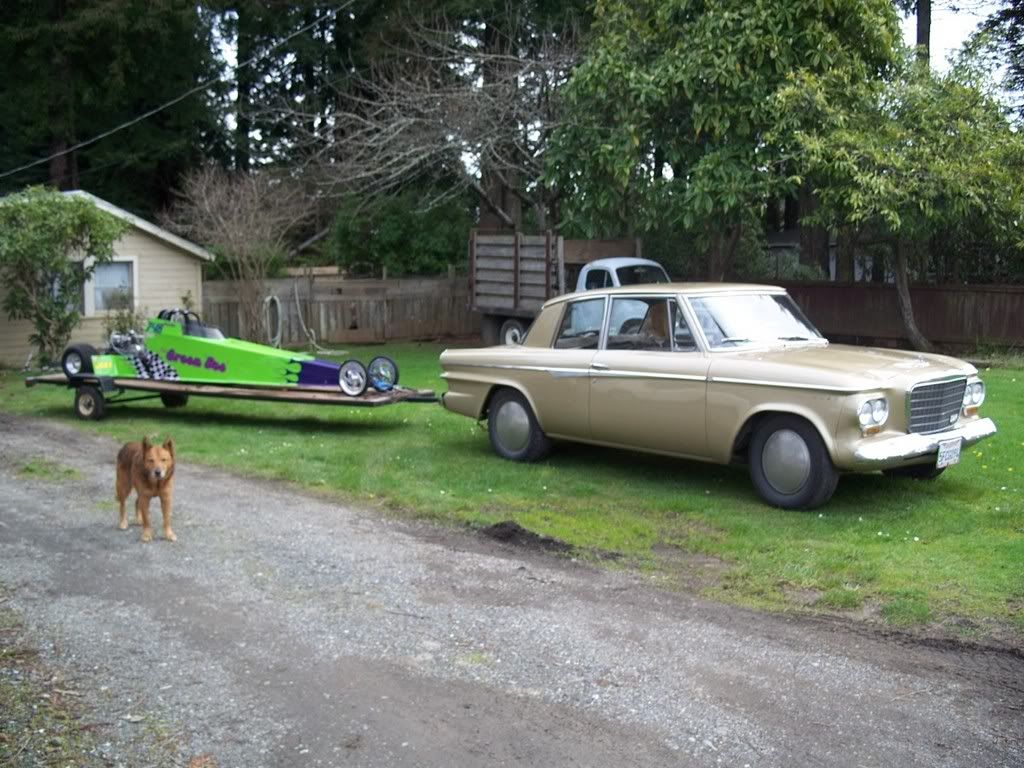 I didn't race the Lark this year because a friend at work asked me if I would run his Dragster to help him sell it. He can't run it any more for health reasons. In this pic I pulled the dragster out of the back yard with my Lark to get my truck out.
Hope you enjoy the pics.
Gordon