Some time ago I posted pics of my truck on the STT site. I was encouraged to post some here since there weren't "very many big truck pics" here.
This is a 1961 with the full heavy duty package. One of the 194 exported that year.
It has been in Canada its entire life and has been modified over the years. It received a transplant in the 1970's consisting of a 313 ci Chrysler engine and a 2 spd rear axle. The engine is now up to early 318 specs.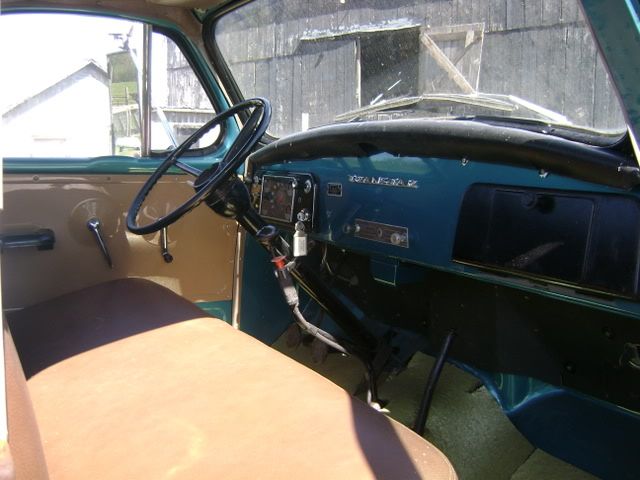 It kept the 5 speed direct transmission and is in the "final fitting out" stage with some interior work left to do.
BTW, these pictures were taken last May, we're still snowbound here.
Thanks for looking.
Doug
6E40-195, 1963 Canadian Lark VY-6
Chatsworth, Ontario, Canada