Received the following from member Steve Leverton on his IDYSD outing in his very nice 61 Hawk.

Steve wrote:
Started out the day at Agave Mexican Grill, wonderful Mexican restaurant in Port Royal SC.
Then headed to the Sands in Port Royal -- the beach is much better than this photo suggests -- with Parris Island as a backdrop.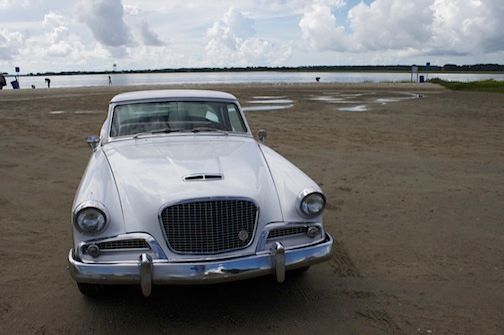 The two Piggly Wiggly employees in the background were surprised I used the store as a backdrop. I explained that, while the name meant a good grocery store to me, the uninitiated invariably found it amusing.