I had a number of accessories for The Saturday Night special, and tried to sell them. I guess it's time to just use them. Since the rear window is out, I guess it's a good time to cut the hole for the rear window defroster. This is the old tattered box: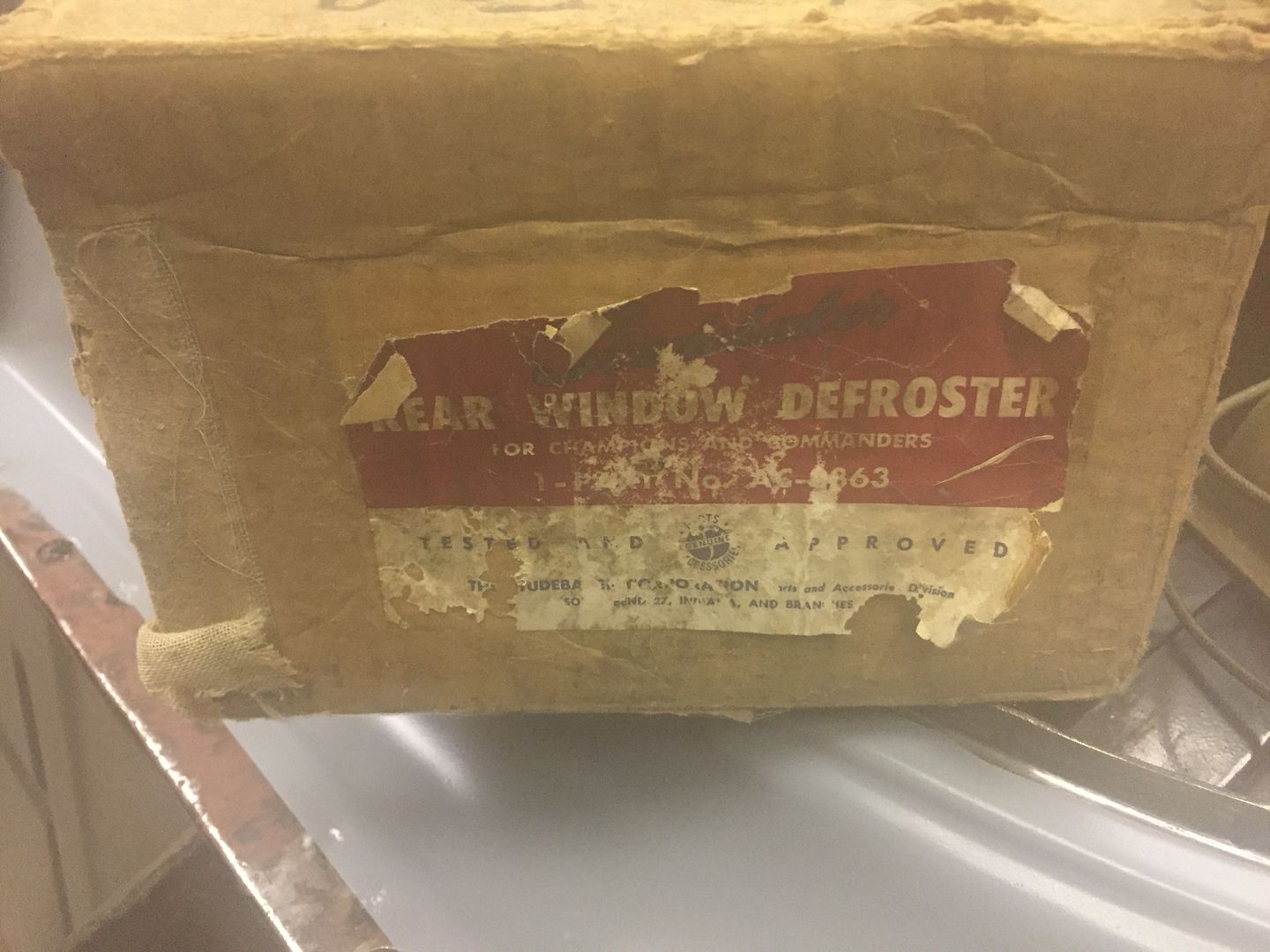 Here's the ingredients: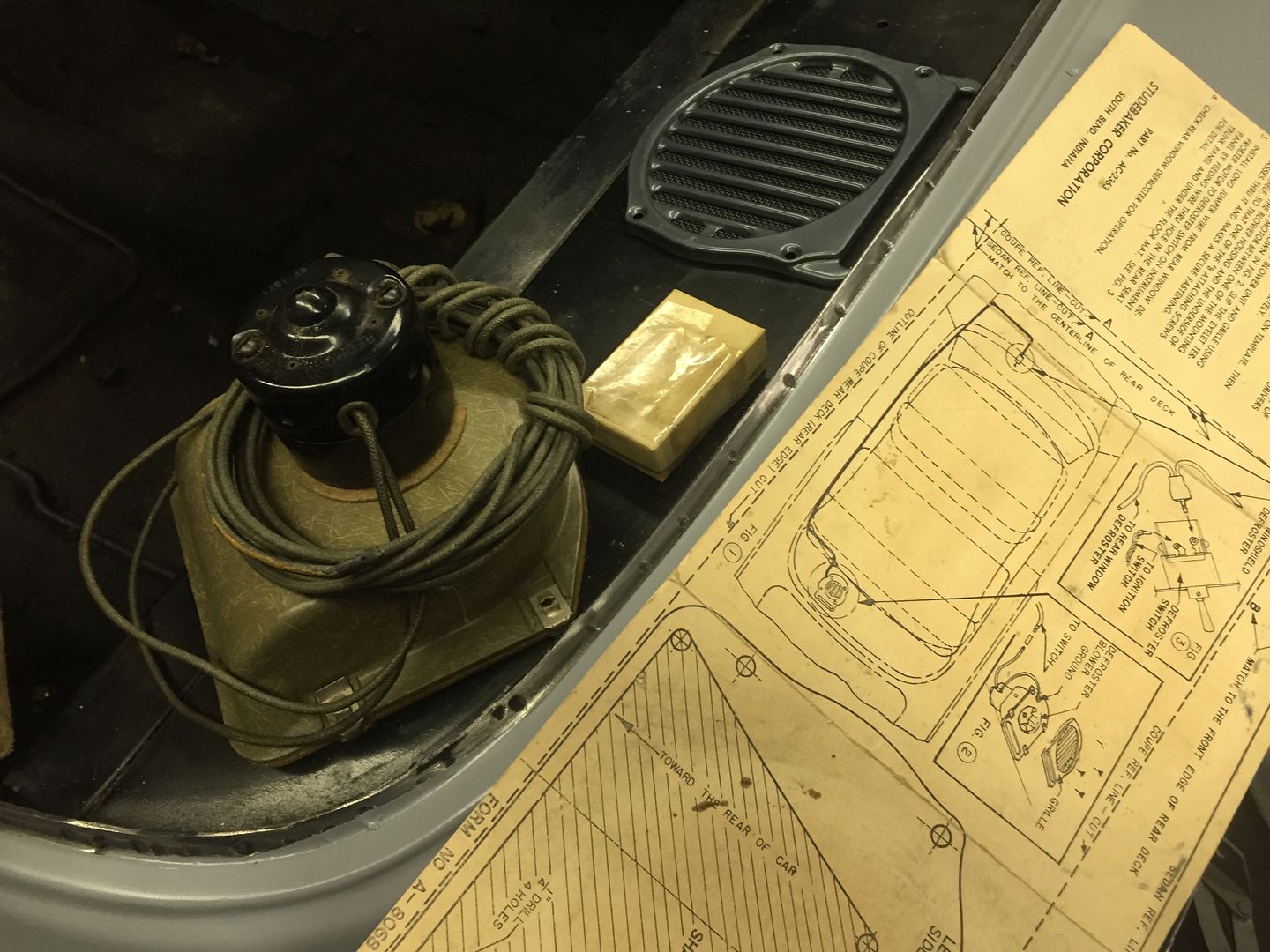 I started looking at the template and realized that it was made to use from the bottom. O, well, having this window out makes it easy to cut out the package tray:
Maybe tomorrow? And then, trial fit the rear seat speaker grill. Maybe it's next on the accessory list.