Was at school doing some moving of things and noticed I had missed a 50 year anniversary by three days.
In July of 1966, my father and mother celebrated one year of marriage, he had turned 22 the month before, and on the 10th day of that month, he won a small marble and pot metal trophy at a drag strip called "Litter River/Academy Dragway" just south of Temple, Texas.
The drag strip was actually the old two lane highway 95 with the new highway (still two lanes) a couple hundred feet to the east. The starting line was only 100 feet or so from the river with the strip running south down the old highway, less than a half mile in total length. The car my father was racing was his daily driver - one he had bought in high school five years before - a 1953 Starlight Couple - 232/3spOD/4.56 rear end. I need to check, but I am going to guess his times were probably in the 17s or 18s - but then again, it was not a drag car and was going to be used to drive back home that afternoon and then to work the next day.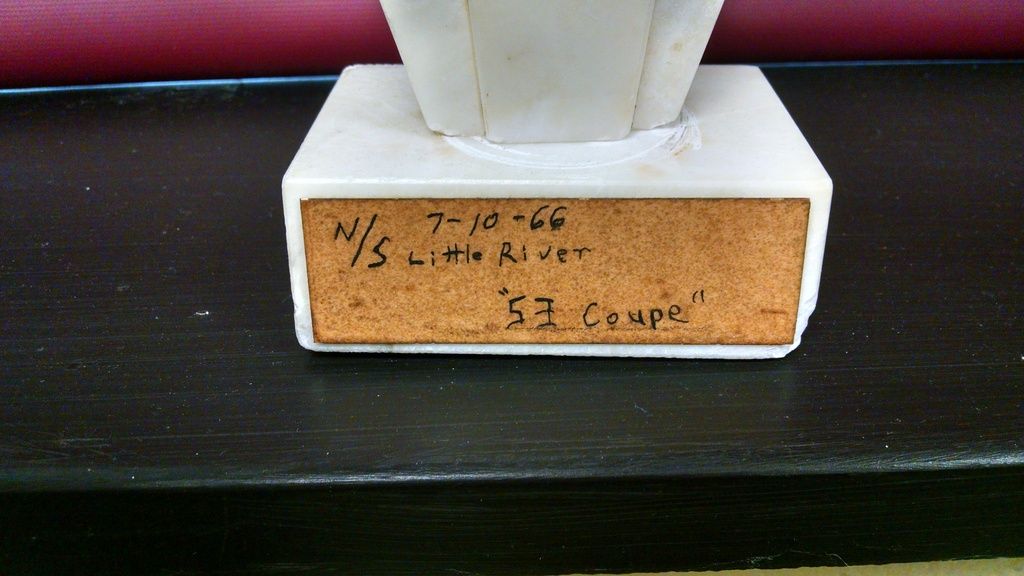 Things got more serious in the years to come with my father and Uncle racing other Studebakers, including a 1951 Champion Starlight that was specifically built to race and made a lot of brand X people pretty mad. At one point they were near the top of their class nationally and eventually filled a closet with trophies. Not sure why I grabbed this trophy and held on to it when I did, but I always remember it being around somewhere.
The Coupe still exists. My father drove it as a daily (never was under cover until after is was retired) until 1988 by which time it had accumulated something north of 370K miles. It is still taking a break, but it will roll once again - but probably with fewer passes at Little River...