Local SDC member is selling his Studebaker and does not do the internet thing so I am trying to get the information out. Vehicle is located in the Kentucky bluegrass. I am not going to post his personal information because of webpage scanners getting personal information. If you are serious about speaking with the owner, please email me at
champs@zoho.com
.
1956 Sky Hawk - 4 brl carburetor, automatic, power steering, power brakes and alternator conversion. Restored over a number of years and was finished in 2012. Everything was gone through. 289 was bored .30 and everything internally (except crank - turned .10 under) is new - engine rebuild cost over $8000. Has 8000 miles since engine rebuild - car has been to Boston and several trips to Michigan so no worries on the long trips. Tranny rebuilt, new radiator core, differential rebuilt, etc.
This hawk was on a Turning Wheels cover sometime during 2010.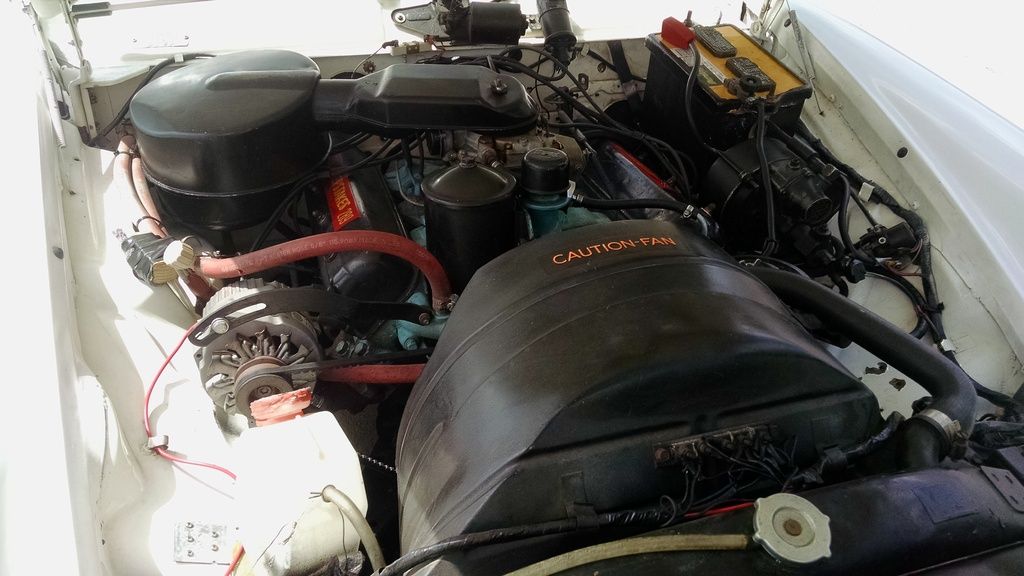 Current owner is the third. Believed it was originally sold in the Carolinas and bought out of Ohio about a decade ago. Odometer shows 93,000 and it is believed to be actual mileage.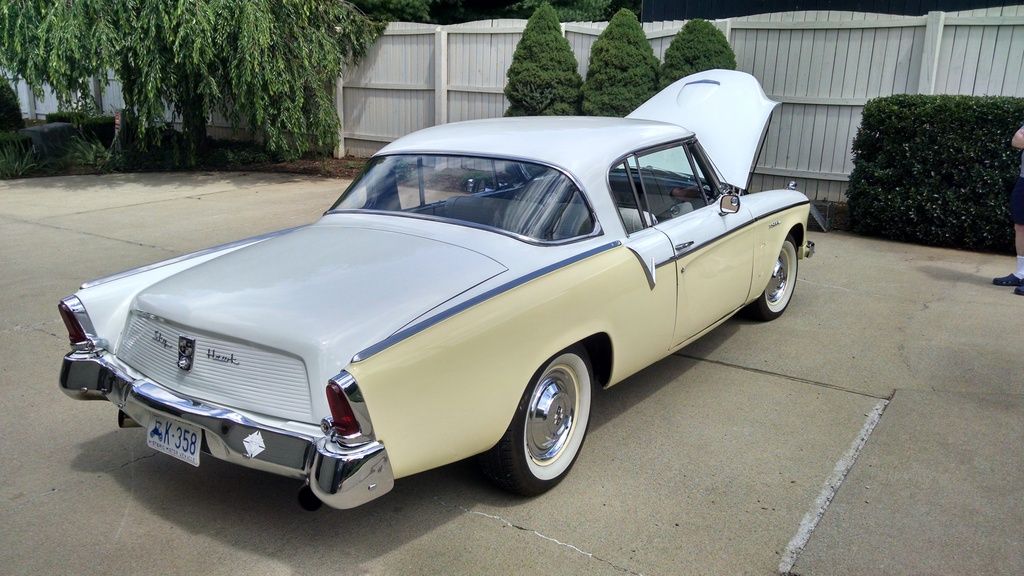 Interior is from Rene Harger and obviously the best replacement going. Only known issues are a non working clock and interior light switch that does not work. Owner is very particular about everything working and has made sure it is good to go for a new owner.
Asking price is $23,000
Sorry for the fuzzy interior shot. If someone would like detail photos of something, I am only a thirty minute drive away to shot what I can. If you have any questions, please email me and I will answer them as best I can.